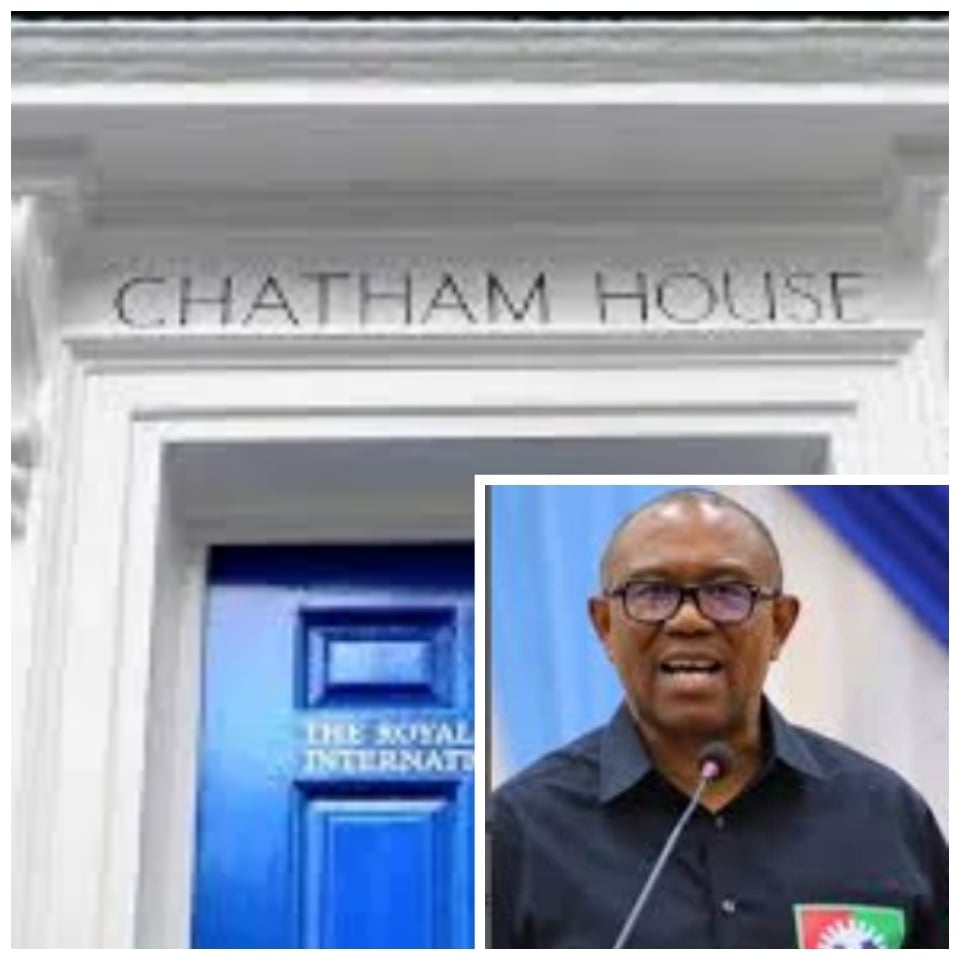 Chatham House Fully Booked: London Obidients Warns Reno Omokri To Take Protest Elsewhere Or–
His Excellency, Peter Gregory Obi, the presidential candidate of the Labour who's billed to be hosted at Chatham house to an interactive session on Monday, 16th January, 2023.
Peter Obi will speak on priorities for tackling insecurity and corruption, and measures to promote social and political mobility for citizens.Peter Obi supporters, Obidients resident in London have fully booked the Chatham house already waiting for the arrival of their principal Peter Obi.
Nigerians in London are leaving no stone unturned as they are not disputing the rumor of one of the mischievous Nigerian, Reno Omokri trying to disturb the meeting. They promise to treat him in a language he would understand if he dares show his white bearded face at Chatham house. here are a few tweets
I hear Reno Omokri is planning to stage a protest against Peter Obi in London. Obidients in London should troop out and welcome Peter Obi when he arrives.
I am in Chatham House live…All booked up. If
@renoomokri
tries anything against the incoming
@PeterObi
, we will respond to him in the language he will understand.