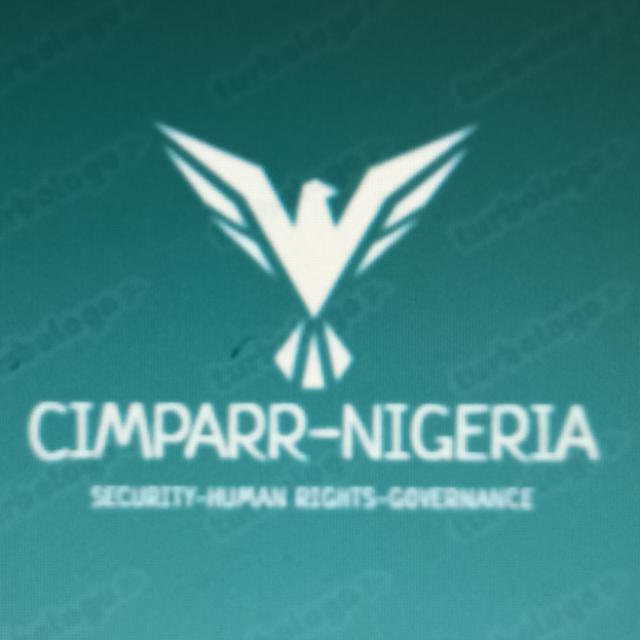 CIMPPAR-NIGERIA Demand Retraction Of Allege Sponsorship Accusation By Diobu Vigilante Commander
Accusation Of Criminals Sponsoring CIMPARR-NIGERIA By Diobu Vigilante For Cautioning Against Collection Of Bail Money, Illegal Detention Is Diversionary.
The attention of Civil-Military Police and Paramilitary Relations CIMPARR-NIGERIA has been drawn to a statement credited to one Prince Amatari aka Presido the Commander of Diobu vigilante where he accused CIMPARR-NIGERIA of being sponsored by criminals after the organization cautioned Vigilantes groups operating in Rivers State particularly Diobu, Porthacourt and the state at large under whatever guise to desist from illegal detention, torture of suspects and collection of 'bail money' .
CIMPARR-NIGERIA ordinarily would not have responded to the statement by the Diobu Vigilante Commander but deemed it necessary to do so for the sake of reading public.
In the statement, the said Commander of Diobu vigilante did not address reports of illegal detention, torture of suspects and collection of 'bail money' by Vigilante groups but rather went on to take credit for reduction of crime in Diobu by the group and further accused CIMPARR-NIGERIA of being sponsored by criminals. This we find as defamatory and strong enough to destroy the years of work done closely in the reforms Security sector across Nigeria.
As much as we acknowledge the efforts of Diobu vigilante and other vigilance groups in the state working in synergy with the Police and relevant security agencies to curb crime in the various locality but we will continue to condemn unethical conducts such as illegal detention of suspects without handing over to Police, torture of suspects, collection of 'bail money' and indiscriminate shooting of gun by groups who are not constitutionally empowered to bear arms.
No amount of blackmail by the Diobu Vigilante Commander will deter CIMPARR-NIGERIA from calling on Police, Department of State Security, Nigeria Security and Civil Defence Corps where applicable to arrest and prosecute Vigilance group personnel who indulge in human rights abuses whenever the case is reported.
We reiterate our call on victims of torture, illegal detention by vigilance group to report to the Police stations nearest to them or human rights groups for proper guidance on ways of seeking redress as no individual or group is above the law
Finally, CIMPPAR-NIGERIA demand immediate retraction of the accusation by the Commander of Diobu Vigilantes Services, that CIMPPAR-NIGERIA Statement was being sponsored by Criminals who doesn't want Peace in the area of their coverage. We demand this with retraction within the next 72 hours. Failure to do this, they should be ready to hear from our legal team.
Amb. Green Isaac,
Coordinator,
CIMPPAR-NIGERIA
cimparrnigeria@gmail.com 24th May, 2023