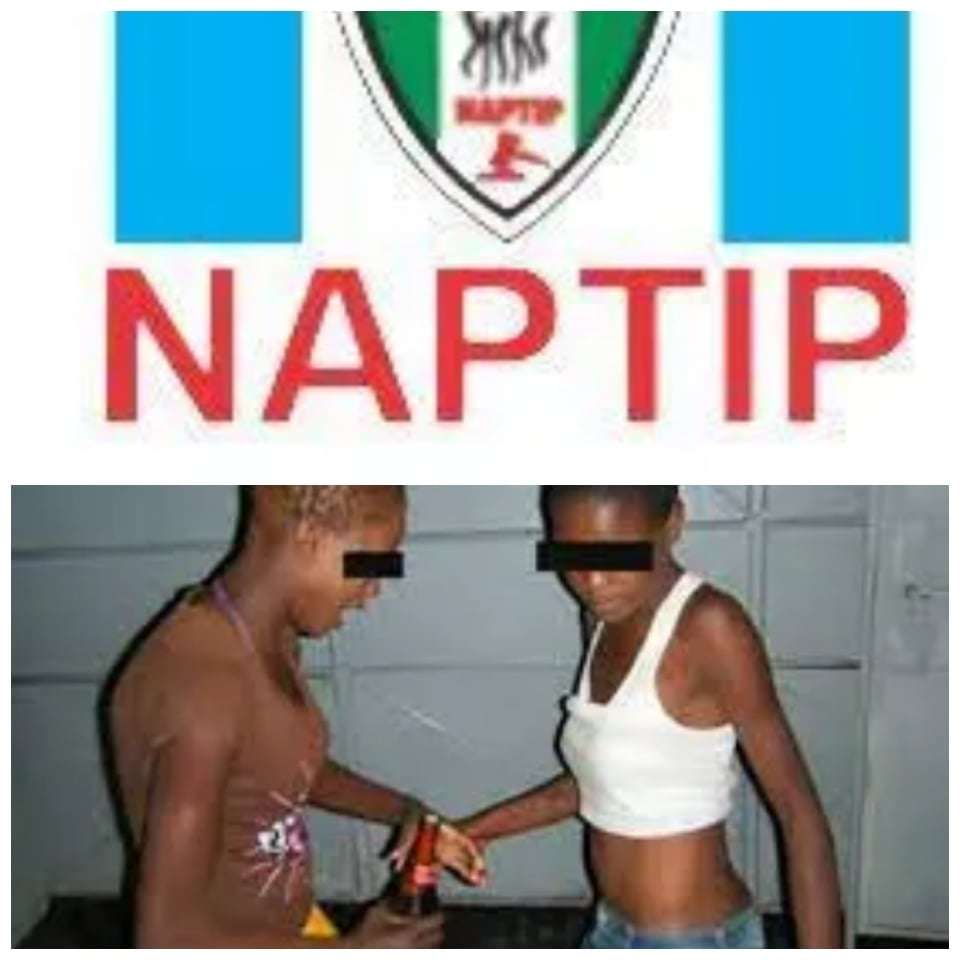 Cross Boarder Prostitution: NAPTIP Reveals Traffickers Recruits Girls From Mali To Edo State For Hook-up
The National Agency for the Prohibition of Trafficking in Persons (NAPTIP) on Sunday said it has uncovered plots of traffickers now recruiting and trafficking young girls from Mali to Edo State for prostitution and exploitation.
The Commander, NAPTIP Benin zonal office, Bar. Nduka Nwawenene disclosed this during the 2023 world day against trafficking in Persons with the theme "Reach every victim of trafficking, leave no one behind" where he said the agency deliberately included people with disabilities particularly those with impaired hearing because they have been victims of trafficking and organ harvesting.
He said the 2023 event was supported by the United Nations High Commission for Refugees (UNCHR), and International Organisation for Migration (IOM) among others and the collaboration from Nigerian Immigration Service, Nigerian Security and Civil Defence Corps (NSCDC), National Orientation Agency (NOA), non-governmental organisations, civil society groups and others.
He said "We have gathered intelligence that victims are now being trafficked from Mali into Benin City so we are investigating. Hitherto, so many Nigerians, young girls and boys particularly girls, over 20,00 of them are stranded in Mali, Mali used to be a destination for so many trafficking victims from here because victims have confessed that they earn more money in Mali because an average Malian will spend everything he has to sleep with a Nigerian girl but now, the Malians are now coming over, the reverse is the case now, their girls are now coming into Benin City and we are investigating"
He said global crisis including economic difficulties, conflicts and climate change are escalating trafficking issues and problems but said that the agency under Prof. Fatima Waziri-Azi is making progress in the area of conviction of high profile traffickers "sustained evidence based rehabilitation and empowerment of survivors, enhance awareness raising and sensitization as well as enhance visibility of the agency and its partners."
On her part, the Chairman, Joint National Association of Persons Living with Visible Disabilities (JONAPVID), Ann Obehi Ojugo said persons with disability are vulnerable because of their specific nature of not having access to information."Most of the broadcast stations don't use sign language interpreters to present issues of national interest, so if a deaf person is watching a programme on human trafficking, he or she cannot understand.
"But we call on people to stop taking advantage of our disadvantages, we are already having our problems, stop adding to them. Many people with disabilities particularly in rural areas have been trafficked to the cities for exploitation.
Vanguard