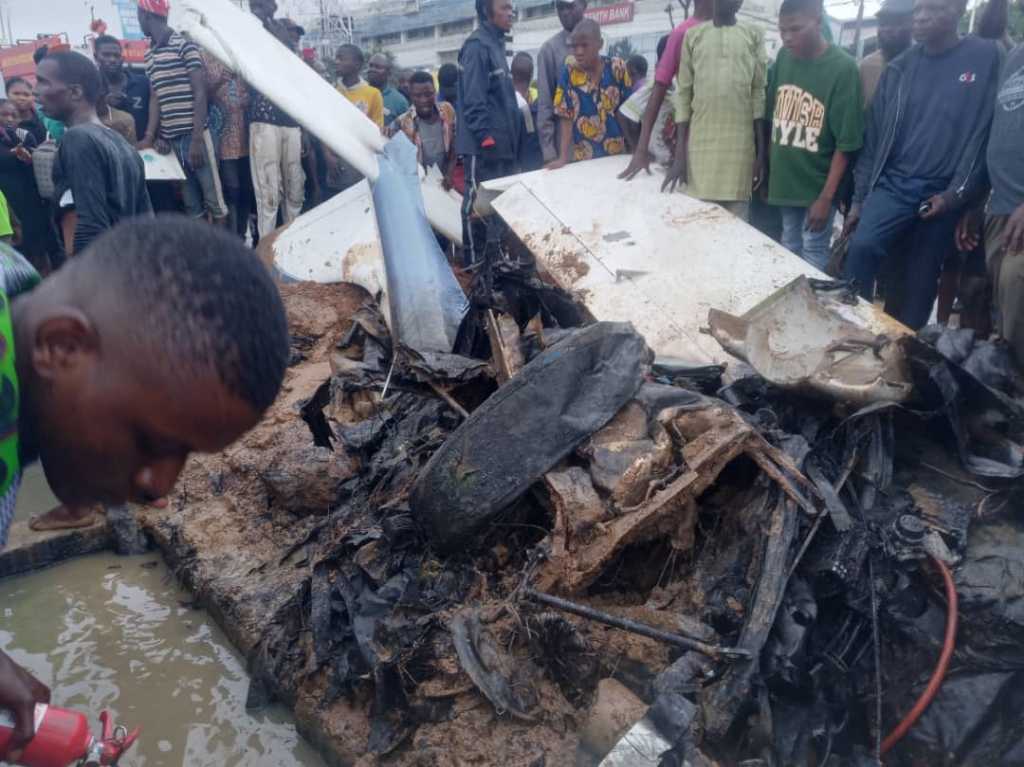 Casualties Unknown As Helicopter Crashes On Oba Akran Lagos Road
A yet to Labeled private helicopter has crashed on Oba Akran Road, Ikeja, Lagos and burst into flames on landing.
Officers of the Lagos Fire Service, RRS, LASTMA, FAAN are all reportedly on ground at the scene.
We gathered that two persons believed to be the Pilots of the Helicopter have been rescued. its however not clear how many passengers were on board the Ill fated helicopter but Emergency responders NEMA are currently at the scene
We also gathered that There were two white men, and two black men on board.
Ibrahim Farinloye of NEMA said impacts on the ground created Three Craters on the spot
The incident happened adjacent AP Filling Station, and United Bank For Africa, Oba Akran.
According to eyewitness, the incident happened at about 3.30pm.
It was not clear as at press time if the pilots of the chopper survived. It was not also clear if there are other causalities, as rescue operation by first emergency responders is on-going.
Men of the Lagos Fire and Rescue Service are being awaited for further emergency operation to salvage the situation.