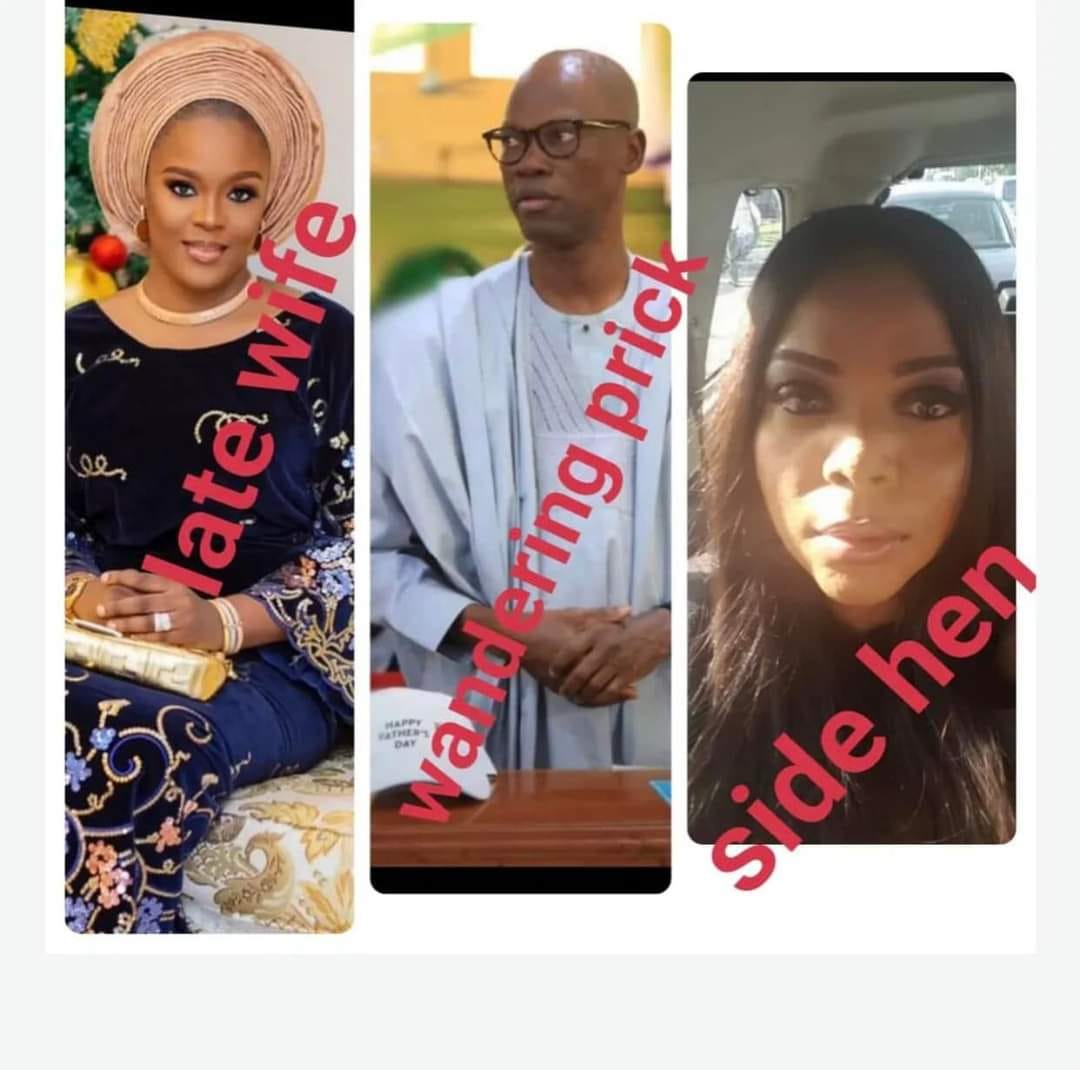 Did Lagos Chief Of Staff Wife Commit SUICIDE? Stories Untold
How Lagos state chief of staff wife took sniper and k***illed herself over Husband's former secretary turn sidechic.
Hello tueh tueh, I know Tayo Ayinde(CHIEF OF STAFF OF LAGOS STATE) is not a new face to all of us at Vawulence headquarters, sometimes back I dr*agged him for emb*ezzling Lagos state money and buying several uncomfortable houses in ikeja and some other part of the country and also lavishing on women, now he has done the most.
Tayo Ayinde has been dating his secretary, Alaba Ayoku for a while now, Tayo Ayinde House wife is princes Doyin Ayinde, she is one of the ojora family princess, Tayo uses Alaba Ayoku's account to Lau*nder Lagos state money and the ev*il they are both doing with the masses money bind them together, in no time, after the campaign, Sanwo Olu made the side chic, one of the Senior special adviser with the help of Tayo Ayinde.
Long story short house wife sha got pregnant again and delivered some months back, before you know it side chic begin pressure the olor*ibur*uku Tayo Ayinde say she sef wan marry, that was how Tayo called his wife Doyin, say him don buy property for her for UK, say make she relocate go UK with for security because Nigeria is not safe again, Naso Doyin leave Nigeria ooo, before we open eyes close am, Alaba don take over. gist were getting to Doyin in the UK that Alaba Ayoku is the latest first lady of Tayo Ayinde, she didn't believe it as Tayo already vowed to leave Alaba the first time she caught them, so she needed to see things for herself, fiam she enter next flight and landed in Lagos unannounced, she got to their matrimonial home and was denied entrance, it was said that Alaba was around and Tayo instructed them not to allow her in since she didn't announce her coming, She then left out of anger and head directly to her friends house in magodo, Nike by Name, when she got there she explained all