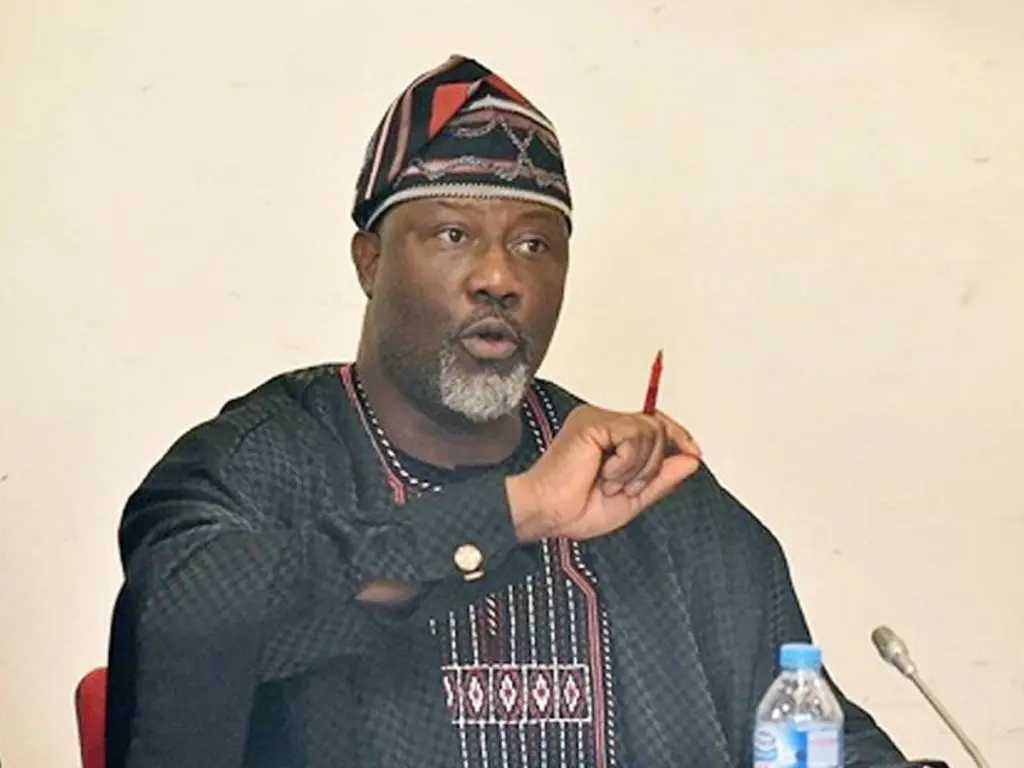 Dino Melaye Drags Kogi Govt To Court Over The Legality Of Outrageous Charges On Billboards
Governorship candidate of Peoples Democratic Party (PDP) in Kogi State, Senator Dino Melaye, has dragged the state government to court over the legality of charges levied on political parties by the signage agency in the state.
In a suit filed before the High Court of Kogi State, Lokoja division. on Tuesday, Melaye listed Governor Yahaya Bello, Speaker of the State House of Assembly, Attorney General of the State, Ministry of Lands and Urban Development and Kogi State Signage and Advertisement Agency as defendants.
In the motion on notice brought before the court, Melaye said Kogi state government and its organs lack the constitutional powers to harass or intimidate him and PDP to comply with its excessive rates.
He sought court injunction to restrain Kogi state government and its agencies from further demanding, enforcing, harassing or intimidating him and PDP to comply with the demand for payment for campaign advertisement pending the determination of the motion before the court.
Earlier in the week, Melaye said the high costs goes against section 88 of the Electoral Act.
"Kogi state government has declared that for any political party in Kogi state to advertise, raise billboards, paste posters and other signages, you will have to make the payment of a whopping sum of N50 million deposit. Then, there is an N2 million price on each billboard that is mounted or erected within the territorial space of Kogi State.
"By the time we look at the available billboard we have already, we will have to pay over one billion naira, to advertise and promote our political party through signages across the state. "Section 88 of the electoral act is very clear, that we are not permitted as a party or governorship candidate to spend more than one billion naira for our elections. So, if signages alone cost us N1 billion, then we will be committing an offence because we would have contravened the provisions of the Electoral Act," he said.