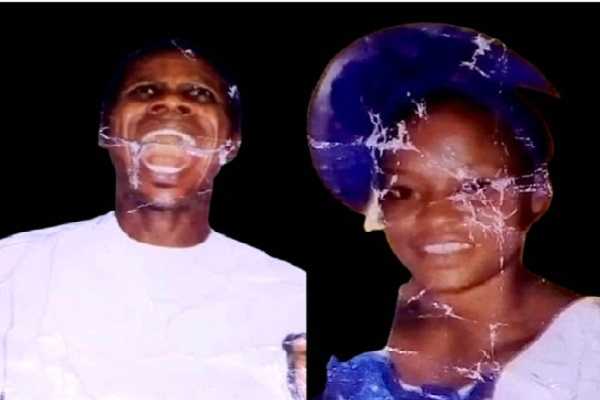 Prophet Impregnates Friend's Wife Who Accommodated Him In Ogun State
A prophet identified as Oluwaseun Akinnubi has impregnated his friend's wife.
The friend, Tubosun claimed that his wife had a baby for Akinnuni, his childhood friend.
Moses Akinnuoy, the Husband's elder brother reported the activities of the Prophet at their father's house in Mobolade Street, Ore, Odigbo local government area.
Prophet Akinnubi had converted a sitting room of his friend into a church where he held deliverance services for people under the name of Christ the Helper Foundation Ministry. Tubosun graciously took in the Prophet when he was homeless.
It was during his stay with the couple that the Prophet impregnated his friend's wife. He boldly claimed that God had ordained the woman to be his wife.
A neighbour said:
"After impregnating the woman, the prophet rented another apartment and moved the woman out of her husband's house.
"To the dismay of neighbours, after mama Precious gave birth, they noticed her husband was going to the prophet's new place to wash clothes for his wife and the new baby.
"A neighbour called Tubosun and told him that the prophet had taken over his wife, but he was unperturbed. Rather, he kept going to the place to wash his wife's and the baby's clothes. He also use to clean the house.
"At that point, we knew the prophet had already hypnotized Tubosun, because his act was awkward. We believe he is no longer in his right frame of mind."
Another neighbour said:
"The prophet's sudden action is diabolical. Tubosun has not been normal since he accommodated him.
"Some months after he moved in with the couple, people came en masse to worship in the church. We were amazed the man has been collecting a bag of rice each from his members who came for deliverance, while he didn't proffer solutions to their problems.
"Later, I discovered the so-called G.O. was having an affair with Tubosun's wife, a mother of three girls. I personally drew his attention to the illicit affairs. But to my surprise, he didn't believe me.
"Tubosun later found out and confronted Akinnubi. But the pastor replied him that he has been joined together with his wife from heaven.
"After a while, Akinnubi rented another apartment for the woman, while he holds church service everyday at Tubosun's residence in the morning and night."
Akinnuoye said:
"Four rooms were burgled in the house and I decided to invite the police since people were complaining that certain persons used to come after others have left for work.
"He was doing church service in my brother's sitting room. It was at the police station I started hearing different story. The Pastor claim he is the owner of the baby. My brother said he cannot change the will of God.
"The Pastor told my brother that God told him he cannot marry the woman. When my brother declared he heard the voice of God and left the wife for his friend, what can anybody do? I just need the Pastor to move his things away from the House. The pastor has been granted bail