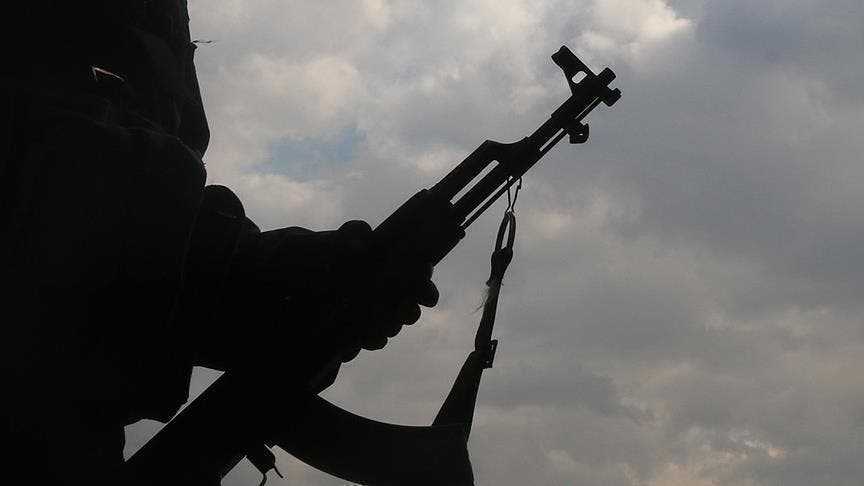 Diobu Vigilante Commander Debunks Arrest Of His Personnel With Guns On Election Day
The Diobu Statement Vigilante  Services has debunked arrest of its members in connection with guns on election day with alleged intent to hijack election materials
The Diobu Vigilante Commander Amatari On in a statement debunked the ill news on air that members of the Home Base Security Outfit was arrested on electioneering activities
He said "the ill allegations of working for a Particular Political Party by snatching ballots box. The news is not only ill or sick but witch hunting and aiming at destroying the good Security Architecture that has existed hitherto, creating loop for criminals to gain freedom for their serial crime all to discredit Security Agents and the government of the day in tackling security challenges.
I repeat,50% of the relative peace enjoyed in the State are painstaking sleepless committed contribution and efforts of Vigilante in the State and I have well informed shocking evidences to buttress my words that Security Agencies will be discredited any day the painstaking services of the Vigilante are ignored or cajoled. To put the records straight against the ill news and allegations against the Home Base Security Outfit, no ballot box was snatched in the entire Units in Diobu on the 18th of March 2023 and I challenge any one with such evidence to come to the Studio that the election visiting CP on the 18th of March 2023 intercepted my boys at Ikwere Road and collected their arms with no arrest made when they were responding to series of distress calls as hoodlums were going round Diobu robbing resident of Diobu and passer bye of their phone's and valuables which the security agency didn't boarder because it is against the back drop of the common man and such mean nothing to them.
I was call late in the night on Saturday by the Police to come and collect the arms on Sunday by 8am at the Police Head Quarters River State Command which I reported exactly 8am and I was asked to go back to come with my boys for identification as Vigilante to enable them hand over to them which I did as directed. A lot played out at the Head Quarters in my presence for almost 3 hours later in my presence they were taking to SCID without any proper explanation. I believe the same witch hunters who said we were working for one Political Party might have giving ill information to the Police for what played out on Saturday and Sunday 2023. I challenge those michief maker's to come up with evidence of their claims not to hide under anonymity with ill information.
The Home Base Security Outfit have enviable track records that has built us to stand the test of time in times of trials and witch hunting, that the Security implications of this is to distract and weakening the Home Base Security Outfit to effectively do their job which will give birth to the days of insecurity which Will be disastrous.
Prince Amatari Bipeledei Commander Diobu Vigilante