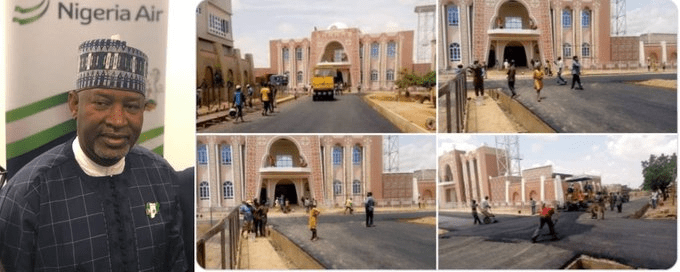 DSS Arrest Former Buhari Minister
Former Minister of Aviation under Muhammadu Buhari's government Hadi Sirika who used Ethiopia Airlines to scam Nigeria of N139.3bn has reportedly been arrested by the Department of State Services (DSS).
According to reports, Sirika arrived at the DSS headquarters in Abuja for questioning in a Range Rover SUV on Thursday, July 27, 2023.
He was reportedly grilled for several hours by DSS officials.The questioning comes after the acting managing director of Nigeria Air, Captain Dapo Olumide, revealed that the plane that was unveiled as Nigeria Air was a chartered aircraft from Ethiopian Airlines.
Olumide told the Senate Committee on Aviation that the aircraft was used to unveil the Nigeria Air logo but that it was not yet operational. The "launch" of Nigeria Air was widely criticized as a scam.
The plane that was unveiled was revealed to be over 10 years old and had previously been operated by Ethiopian Airlines and Malawi Airlines.