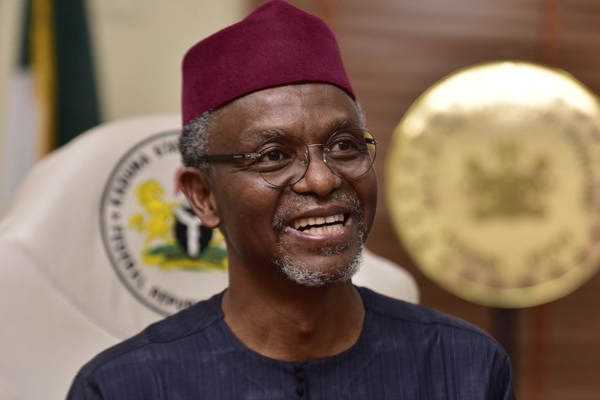 El-Rufai Gloat Over Muslim-Muslim Ticket, Call On North To Promote Islam, Wage Jihad Against Christians
EL RUFAI SPEAKS ON ISLAMIC RULE AND JIHAD IN KADUNA AND NIGERIA.!
El Rufai disclosed that Islamic government and Jihad has been inaugurated in Kaduna during his tenure to promote Islam and to wage war against Christians of Southern Kaduna until they surrender to Islamic rule and accept Islamic rulership as a way of life! After a few more tenures of Muslim rulers in Kaduna state the Christians of Southern Kaduna will be dealt with continuously until they surrender without further resistance to Hausa Fulani rule in the state!
He also said the Idea of Asiwaju Bola Tinubu was agreed upon by him and Muslim Colleagues in the North to pave the way toward inauguration of permanent Islamic rule in Nigeria through an Islamic alliance between the Muslims in the North and Muslims in the South West.
He said after a few more Muslim-Muslim Presidency what is happening in Kaduna will be replicated in Nigeria. He further reiterated that the Christians and Peter Obi have been put to shame in this last presidential elections. All the Christian religion based campaigns of Peter Obi has come to naughty and CAN put to shame.
This was in a speech El Rufai delivered to Muslim clerics in Kaduna after the recent governorship election. He thanked their frontline support which gave APC Muslim-Muslim ticket victory in Kaduna and in Nigeria.
He spoke in Hausa to hide its spread. And likely never knew it was recorded!
Thank God for the social media!