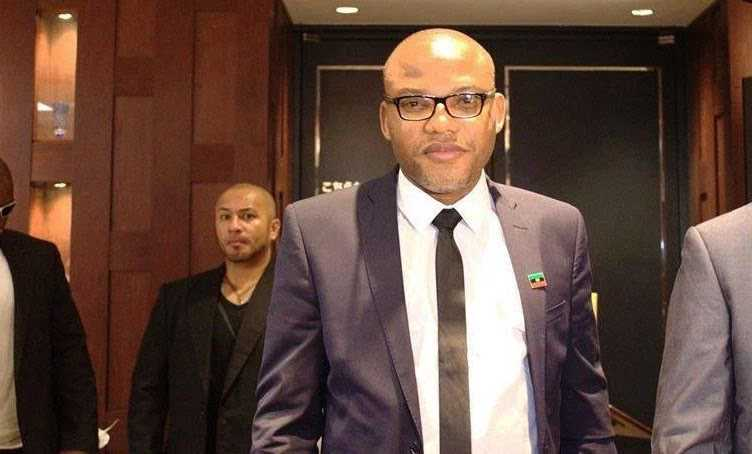 Nnamdi Kanu's Doctors Arrives Abuja, Waiting For DSS Permission, Access To Treat Him
The family of the Indigenous People of Biafra, IPOB, Mazi Nnamdi Kanu, has said that his doctors have arrived Abuja to attend to his health including performing surgery on the secessionist leader presently in the custody of the Department of State Services, DSS.
Kanu's younger brother, Prince Emmanuel Kanu who disclosed this to Vanguard, said the team came for the emergency ear surgery recommended by the Department of State Services, DSS, medical unit. He said that the team was awaiting permission from the DSS to access the IPOB Leader to properly examine him.
The medical unit of the DSS had about penultimate week, recommended urgent ear surgery for Kanu.
Kanu has remained in solitary confinement at the Abuja headquarters of the DSS since his "abduction in Kenya" and subsequent extraordinary rendition to Nigeria in June 2021.
Despite several court judgements as well as the United Nations Opinion that Kanu be unconditionally released and compensated, the Federal Government is yet to release him.
There have been clamors and appeals by eminent Nigerians and groups to free Kanu. Many also hold the view that his continued illegal detention is part of the reasons for the disturbing insecurity in the South East geo-political zone.
It is uncertain where the doctors will carry out the surgery on Nnamdi Kanu would be carried out.
Vanguard