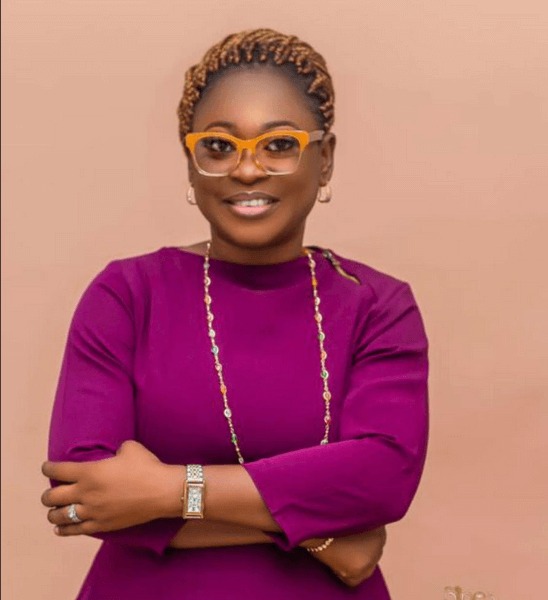 End Police Brutality: Netizens Drag Police Authority Over Christmas Killing Of Lagos Lawyer
A trigger-happy policeman of Lagos State Police Command ended the life of a barrister, Omobolanle Raheem, who reportedly was driving home after Christmas service along with her husband in their car.
Omobolanle Raheem was shot in the heart by the trigger-happy policeman under Ajah Bridge in Lagos state. A member of Lagos State Nigeria Bar Association (NBA), Omobolanle Raheem, life was ended on what netizens have described as black Christmas by one of the policemen from Ajiwe Police Station The gruesome and unprovoked murder of Omobolanle Raheem was reported by Yvonne in a phone message sent to Lagos NBA chairman.
According to Yvonne "I am Barr. Yvonne a member of the NBA Lagos Branch, Sir I tried reaching out to you but I guess you are busy.
"My boss Barr Omobolanle Raheem was shot dead today, by a POLICE OFFICER on her way back from Xmas service at Ajah under bridge. Her family just called me now, that they need a lawyer to stand in for them before the police changes the narrative. They have taken the matter to Ajiwe Police Station. The police officer is from Ajiwe station. Her husband was the one driving, Barr. Omobolanle was seated in the front with her husband.
"The officer asked them to park and they needed the vehicle in front to move so they can park well, and immediately the police officer shot at a close range right into her chest. On seeing what happened, the remaining police officers on duty there absconded.
"After a while, some policemen came and moved her body to the mortuary in Yaba, without obtaining any consent from her family members. Currently her family has located where they moved her body to.
"I am currently not in Lagos, I thought of bringing this to you for your assistance and guidance ma. Thank you. "
However the "Lagos State Police Command Public Relations Officer, Benjamin Hundeyin, who confirmed the killing said the ASP has been apprehended.
SP Hundeyin said, "Unfortunate and avoidable incident that was. The ASP that shot and two others with him have since been taken into custody. They are to be moved to the SCID for further investigation."
Nigerians have condemned the continuous cases of police brutality by men of Nigeria Police Force that in most cases end in the death of citizens.
Reacting to the death of Raheem, Rotimi Joel @RotimiJoel3 said, "Why do they shoot at armless citizens even at the point of provocation don't warrant using the gun. Am sure it must have been stop and search whahala I noticed this at night police stop & search people's cars and Lagos PRO has said the police don't have the right to do so."
For OLASUPO @OLASUPO52748426, "It sounds unfair and horror to me, when people are killed and the police come up with, " it unfortunate and avoidable incident" someone precious life was cut off and you're here speaking grammar. We all see it as grammar scene when the victims aren't directly our family!"
Fro Rinu Oduala, an end to police brutality activist, "Avoidable, unfortunate, incident".
Well done, representative of the murderous organization," referring to the statement of Lagos PPRO, Ben Hundeyin.