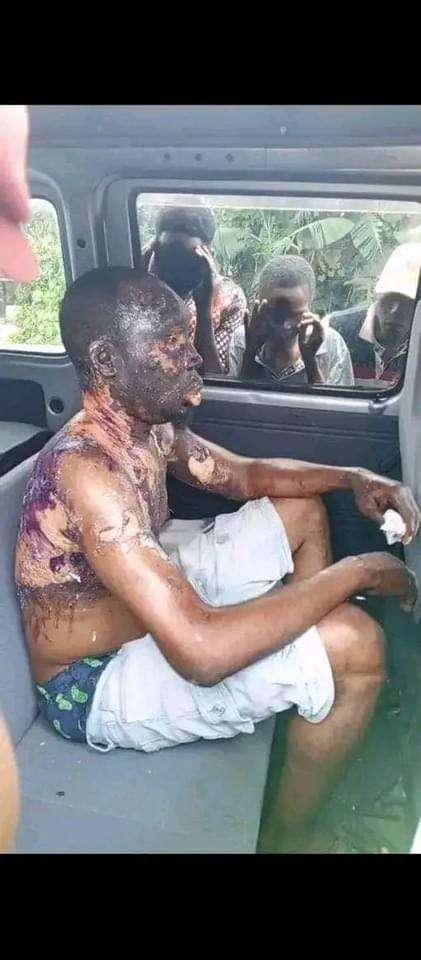 Etche Woman Douses Husband With Hot Oil Over Minor Argument
Reactions have continued to trail the attack by one Mrs. Hope Nwala from Obite community has attacked her husband; Ekelediri Nwankwo in Okehi community in Etche Local government area with hot groundnut oil and hammer.
Mr. Ekelediri Nwankwo. while narrating what led to the argument said-
"I have told my wife's younger sister to leave my house because of the way she has started dressing, and the way she occupy my matrimonial bed even when I am around, no young guy will tolerate such behavior, but my wife has refused the younger sister leave the house. I also saw my wife alone with one tall black guy in the shop I rented for her, not that he is in for business, he followed my wife and sister here and there, with all these, I gave that her younger sister two thousand naira transport to go home so that I can actually understand what is going on in my house, but my wife got upset, while I went to bed to sleep, she used boiled grandaunt oil on me, then start hitting me with harmer". ~ Mr. Ekelediri Nwankwo.