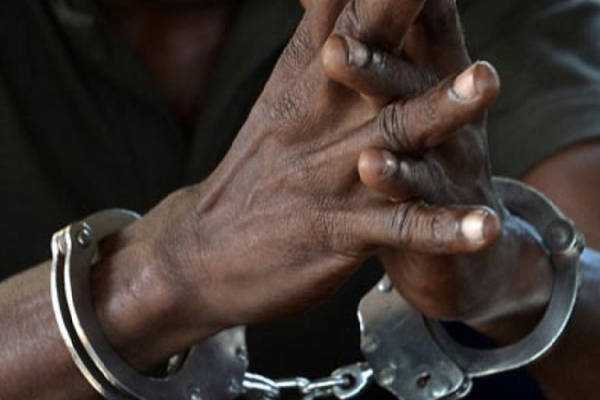 Family Accuse Ex-APC Woman Leader Of Instructing Police To Detain Pregnant Gardner Indefinitely Over Missing Sumo Water Pump
The family of Mrs. Mercy Elvis a gardener to Caroline Naagbo, a former women leader of All Progressive Congress in Rivers State has cried out over alleged intimidation and continuous detention of their sister(Mrs. Mercy Elvis) by the Olu-Obasanjo Police Division in Portharcourt on the alleged directive of Mrs. Naagbo
The elder brother to the gardener, Mr. Samuel Aru in an interview with Journalists said his sister(Mercy Elvis) was arrested over case of missing sumo water pump in her work place on Thursday (August 31st,2023) .
Mr. Aru disclosed that his sister(Mrs. Mercy Elvis) is not the security incharge of the place, she only comes work in the morning by 7am and closes work by 8pm.
Mr. Aru explained that when he went to the Police Division at Olu-Obasanjo, Portharcourt to secure her bail, since the alleged offence is a bailable offence, the Investigating Police Officer(IPO) told him(Mr. Aru) that Mrs. Naagbo allegedly asked them(Police) not to grant bail to Mrs. Mercy Elvis until she pays 120,000 naira for the Sumo water pump or replaces the Sumo water pump.
Mr. Aru expressed shock that a Police Officer(s) will take directives from a complainant and jettison professionalism in discharge of their duty.
Mr. Aru disclosed that his sister is not feeling well because she is pregnant and has not been able to take her drugs. He further said from the action of the Police is evident that his sister cannot get fair hearing in the case.
Meanwhile a lawyer Jane James Esq who is also a member of Human Rights Committee, Nigeria Bar Association who was at the station had accused the Police Division of taking laws into their hands.
Mrs. James said a suspect accused of a crime is supposed to be arraigned in court within twenty four hours of arrest .
She wondered why the Police will allegedly connived with the complainant to keep Mrs. Elvis Mercy in their detention without granting her bail or taking her to court if they think she committed an offence.
The spokesperson of Rivers State Police Command was yet to respond to text messages sent to her mobile phone on enquiry into the incident.
Mrs. Caroline Naagbo was yet to respond to text messages sent to her on the allegations against her.