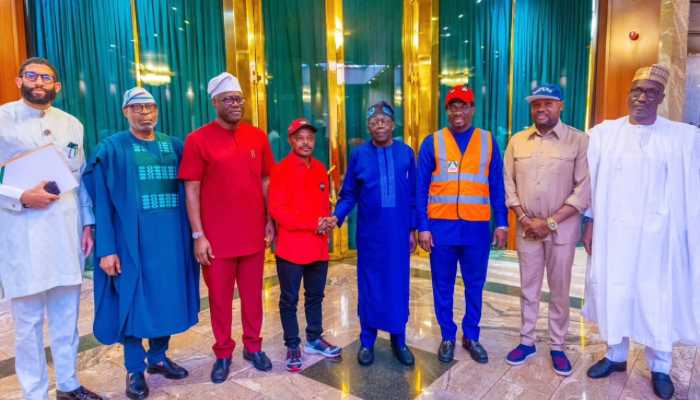 Federal Govt Drags NLC/TUC To Court For Contempt
The Federal Government has dragged the Nigeria Labour Congress, NLC, and the Trade Union Congress, TUC to court over alleged contempt of court for embarking on an industrial action against a June 5, 2023, exparte order by the National Industrial Court, NIC.
Vanguard reported that the "notice of consequences of disobedience to order of court" filed before NIC in Abuja, was addressed to NLC President, Joe Ajaero; Deputy Presidents, Audu Aruba, Prince Adeyanju Adewale and Kabiru Sani; General Secretary, Emmanuel Ugboaja; TUC President, Engr Festus Usifo; Scribe/ Chief Executive, Nuhu Toro.
The contempt notice signed by Senior Registrar, Balogun Olajide, reads: "Take notice that unless you obey the directions contained in the order of the National Industrial Court, Abuja, delivered by Honourable Justice Y. Anuwe on June 5, 2023, as per the attached enrolled order, you will be guilty of contempt of court and will be liable to be committed to Prison."
The FG also attached a copy of the exparte order made by Justice Anuwe on June 5, 2023, to the notice of contempt proceeding forwarded to the NLC and TUC officials.
The order reads in part: "Having therefore considered the totality of this application, I make the following orders: The defendants/Respondents are hereby~ restrained from embarking on the planned Industrial Action/or strike of any nature pending the hearing and determination of the Motion on Notice dated June 5, 2023.
"It is ordered that the defendant/Respondents be immediately served with the originating processes in this suit, the Motion on Notice and the order of this court hereby made.
"The Motion on Notice is hereby fixed for hearing for June 19, 2023. The Hearing Notices to that effect shall be served on the defendants/Respondent along with the other processes."