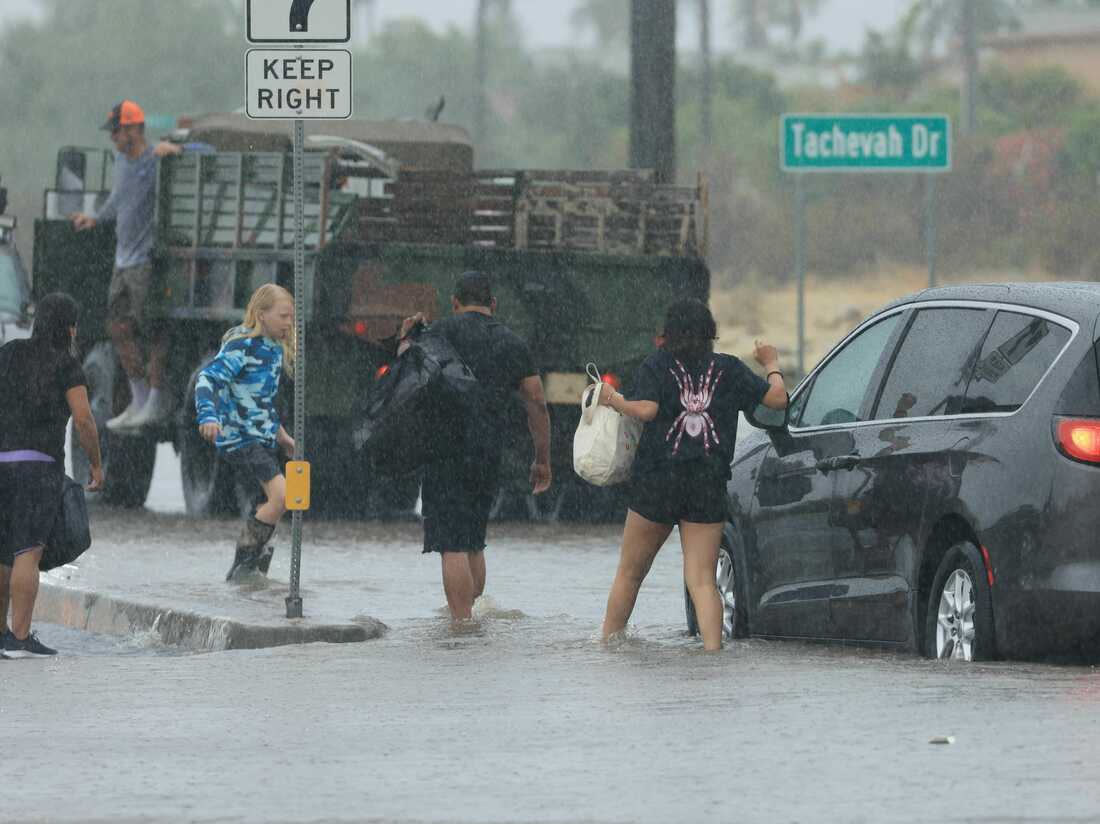 First Tropical Storm In 84 Years Hits Southern California With 5.1 Magnitude Earthquake Causing Flooding
As Tropical Storm Hilary approaches Southern California, a series of earthquakes add to the confusion, including a magnitude 5.1 quake near the Los Padres National Forest around 2:45 p.m. Sunday (2145 GMT).
Four more followed within minutes, with magnitudes ranging from 3.1 to 3.6 on the Richter scale.
The storm made landfall in Mexico's Baja California Peninsula on Sunday, with "catastrophic and life-threatening flooding" forecast in the region, including sections of the southwestern United States, according to the National Hurricane Centre. A vehicle was swept away in an overflowing creek Saturday in the Mexican town of Santa Rosalia on the peninsula's eastern coast, killing one person.
Rescue crews were able to save four more victims, according to Mulege municipality mayor Edith Aguilar Villavicencio.
Forecasters have warned of "life-threatening" flooding in areas not known for rainfall, as well as strong winds that might bring down trees and power lines. California Governor Gavin Newsom issued a state of emergency on Saturday, ahead of Hilary's expected arrival later Sunday.
The storm is predicted to go down in history as the first tropical storm to impact Southern California in 84 years.
tca/dpa/NAN