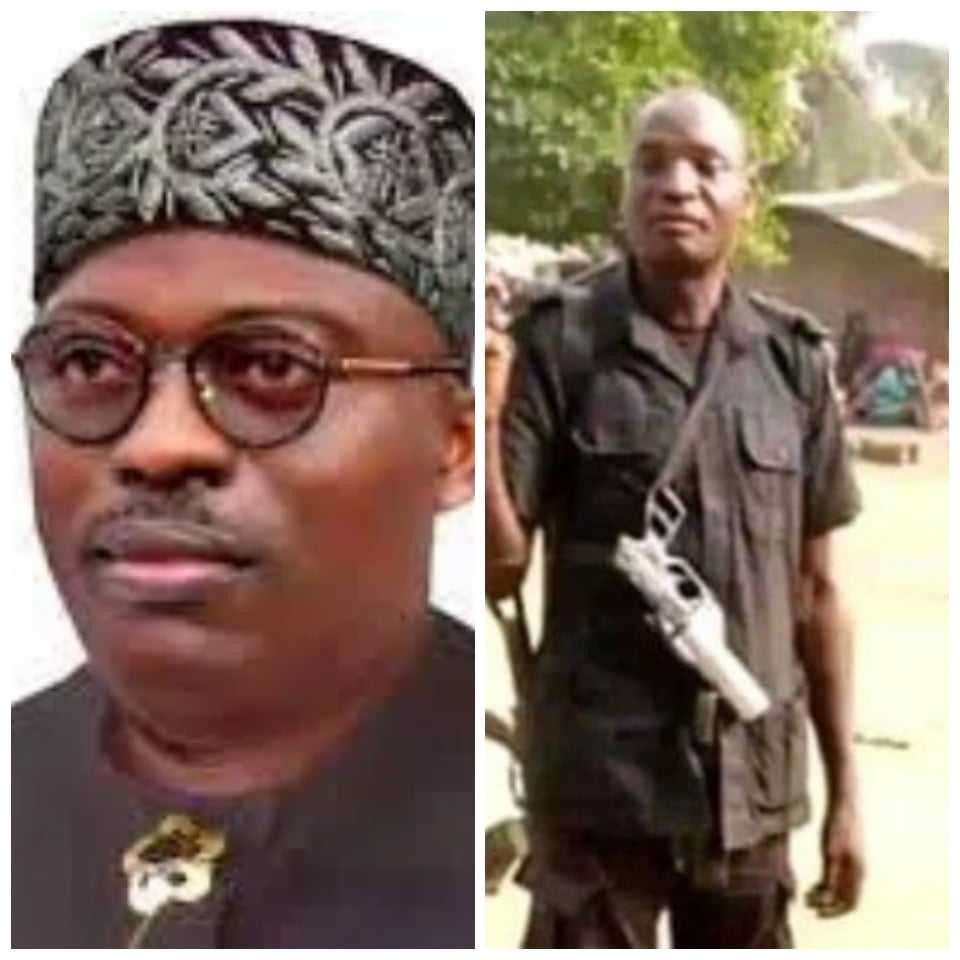 Gov. Fubara Suspends Traditional Ruler, Place N100m Bounty To Capture Murderers Of Police DPO
RE-GRUESOME MURDER OF SP BAKO AND THE SECURITY SITUATION IN PARTS OF AHOADA EAST LOCAL GOVERNMENT AREA
Yesterday, 8th September 2023 at about 7.00 pm, I was briefed on the security operations around the Odiemudie Community in the Ahoada East Local Government Area of the state and the gruesome murder of SP Bako Angbashim, the Ahoada Divisional Police Officer, by a bunch of criminals, presently at large.
S.P Bako and his team ran into an ambush while returning from their operation where they were attacked by the criminals. Unfortunately, he was shot in the ensuing gunfire, captured and eventually murdered by his captors.
​Credible intelligence from the security agencies traced the entire incident to one Gift David Okpara Okpolowu (a.k.a. 2-Baba) and his criminal gang, who have established camps in the locality and are responsible for the resurgence of violent crimes, including kidnapping and terrorism in Ahoada East Local Government Area of the State.
As a responsible Government, we cannot fold our arms and allow criminals and crimes to rear their ugly heads and thrive in any part of our State.
Accordingly, upon the review of the entire incident and the security situation in the affected areas with the security agencies, we have decided on the following measures to bring the murderers of SP Bako to justice and arrest the deteriorating security situation in the Ahoada East Local Government:
First, the prime suspects, Mr. Gift David Okpara Okpolowu (a.k.a. 2-Baba) and all members of his criminal gang are hereby declared wanted.
Secondly, a bounty of one hundred million (N100,000,000.00) naira is hereby placed on his head for anyone who gives useful information that would lead to his arrest and prosecution.
​Thirdly, His Majesty, Eze Cassidy Ikegbidi Eze Igbu Akoh II, is hereby suspended indefinitely for acts of complicity in ceding control of his territory to the notorious David Gift and his gang to freely operate and carry out their criminal activities.
I reiterate our commitment to guaranteeing the security of all residents and assure everyone that we will do everything in our power to hunt down Gift David and his gang and bring them to justice.
Finally, on behalf of the Government and people of Rivers State, I hereby extend my profound condolences to the family of SP Bako, especially the wife and children and the State's Police Command for this irreparable loss.
​SP Bako was a fine, brave and dutiful police officer, who gave up his life to keep us safe and secure. He died in active service to his nation and we remember him for his extraordinary bravery and sacrifice.
The Government of Rivers State will not allow his family to suffer the pains of his sudden and irreplaceable loss alone as we pray for the peaceful repose of his soul.
Signed
His Excellency,
Sir Siminalayi Fubara, GSSRS,
Governor of Rivers State
Saturday, September 9, 2023