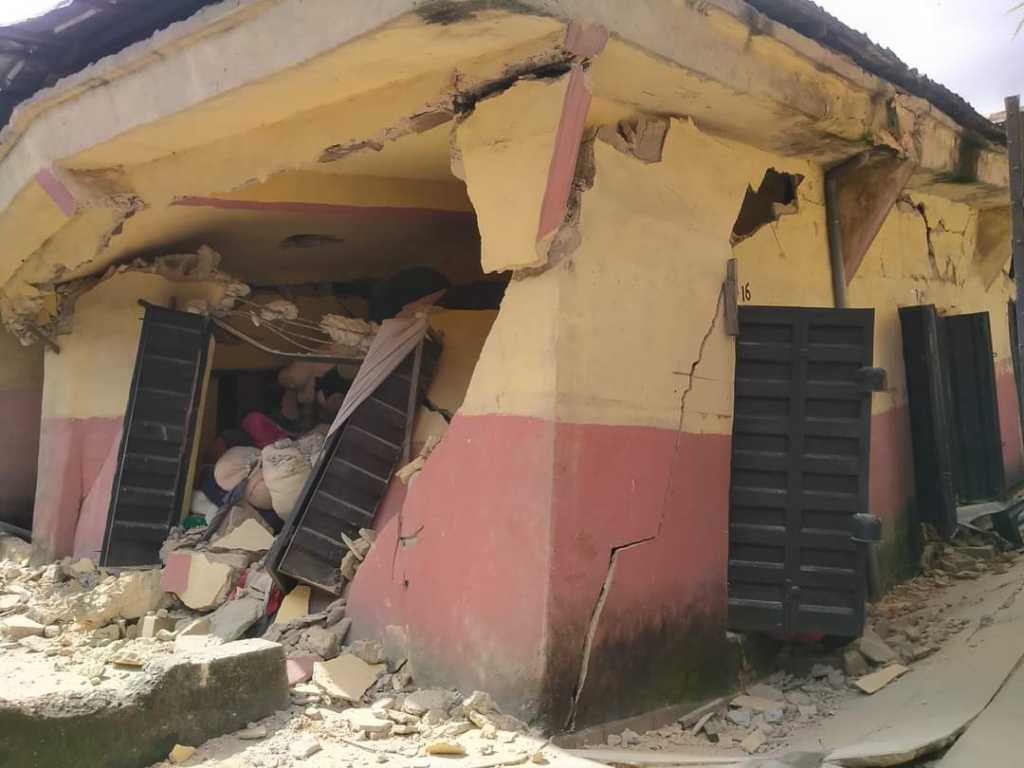 Gov. Otti Orders Evacuation, Seal-off Of Collapsed Shopping Block In Aba
A Shopping Centre in Ekeoha  Aba, housing about 15 shops, on Wednesday, caved in as traders got ready for the day's business.
but no lives was lost and no injury recorded as those within promptly escaped when someone raised the alarm of unusual cracks on the walls of the building
Reacting to the incident, Abia State Governor, Dr. Alex Otti, ordered immediate evacuation and seal-off of the collapsed block.
A statement Released by the Chief Press Secretary to Governor Otti, Kazie Uko, commiserated with traders whose shops were affected, describing the tragic incident as unfortunate and avoidable, saying it was part of the rot of the past administration that the present government is trying to correct.
The statement reads; "Reports reaching me from traders in the market suggest that this tragic and unfortunate incident is as a result of greed by officials of the past administration. "I understand that additional structures were erected on existing floors not minding the negative impact and structural defect such would have on the building. "The consequence of that indiscretion is this avoidable tragedy of collapsed block of shops. We, however, thank God that there is no loss of life or injury to anyone," Dr. Otti said.
The Governor said he had dispatched the Commissioner for Information, Prince Okey Kanu and the Senior Special Assistant on Aba Rejuvenation, Mr. Uche Ukeje, for an on-the-spot assessment of the incident.
Meanwhile, Dr. Otti has ordered that an integrity test be conducted on all the other shops in the market to guard against a repeat of such occurrence.