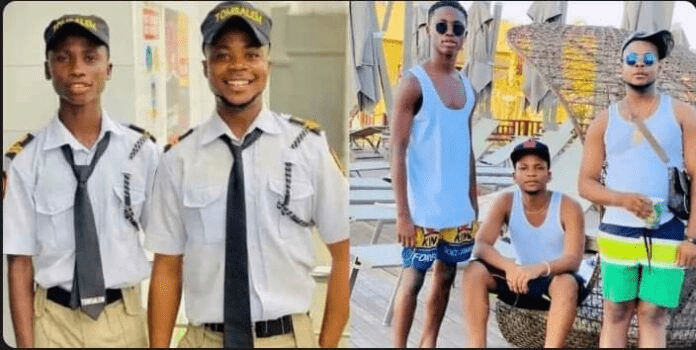 Happie Boys Sighted In Utako Hotel Abuja, After 1Year Of Rascality In Cyprus
Happie Boys reportedly deported back to Nigeria from Cyprus
The viral dance group known as the Happie Boys has reportedly been sent back to Nigeria from Cyprus after spending a year there on a scholarship. In 2022, they were granted this scholarship by Apostle Chibuzor Chinyere, a well-known religious leader, when they lost their jobs due to their dancing activities.
However, during their time in Cyprus, they began living a lifestyle that did not meet the standards set by Apostle Chinyere Chibuzor, which led to a falling out between them.
Subsequently, it was reported that they had been arrested in Cyprus, prompting Apostle Chinyere Chibuzor to involve his legal team to secure their release. New information circulating on social media now confirms that they have been successfully deported back to Nigeria. It's been claimed that they are currently in Abuja, the capital city, and are staying at a hotel in the Utako area.