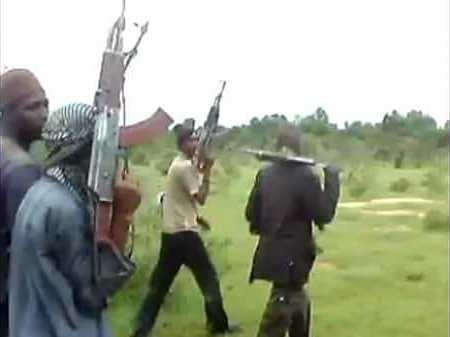 How Tinubu's Minister Granted Bandits Asylum, Gifted Them Hilux Vans – Zamfara Commissioner Reveals
Zamfara State Commissioner for Budget and Planning, Abdulmalik Gajam, in an explosive interview with the Chief Executive Office, Arewa Twitter, Abdullahi Otaki, tells how former governor Bello Matawalle toyed with insecurity and what Governor Dauda Lawal is doing differently
What was the state of affairs in Zamfara when the new administration came onboard?
We met Zamfara State in an insecurity crisis. That was the peg of our campaign. We saw that there was a lack of commitment from the previous government, in the area of education, and there was no investment in healthcare. We had over 3.9m hectares of land but we are not producing any agricultural produce. There was complete neglect by the previous government of insecurity, social protection, and policy planning. That was what we saw in Zamfara State. Now that we are in the government, we have seen that things are worse.
Looking at the indices and statistics, especially with the public accounts and the gross domestic product of Zamfara, one will see that they are in a pitiable state. When we talk about economic output, the state is ranked 32nd out of 36 states and the Federal Capital Territory. If we talk about importation, the state is ranked 32nd. In business competition and industrialization, Zamfara State is 35th. In healthcare, the state is 26th. In Zamfara, education is 30th. In ICT, the state is 34th. These figures are based on the statistics done by an organisation when it issued the scorecards of Nigerian states in 2022.
Overall, the average mark was 45 and Zamfara was under 40. So, Zamfara overall ranked 36th out of 37. That means we are the last. We are taking the 'Z'. The 'Z' in Zamfara clearly typifies that. That is the state we met when we came in, and they were all by an independent research group.
How bad was the state in terms of its debt profile?
This year alone, we are to service debts with over N30bn. We have paid more than N20bn from January to date. We are going to keep on servicing that for as long as we are here. Naturally, when one acquires a loan, they are supposed to invest, build something, and invest in productivity to enhance the lives of the people. Let us look around and ask ourselves: What was the money that we were servicing used for?
When you talk about transportation, the state-owned transport company does not have two good vehicles that can take anyone from Zamfara to Abuja effectively without breaking down. This means there was no investment in land transportation.
In air transportation, for over 15 years, former governors have been promising Zamfara State an airport. This previous administration allocated N13bn for the construction of an airport. They have even paid over 30 per cent of the money to the contractors. We have the documents and the evidence. There is nothing in that place. Nothing at all. There must be accountability in this sector. We are talking of a government that used taxpayers' money for construction and nothing is built there.
In healthcare, there is nothing to show. There was a project to build and revitalize several health centres. When you go around there now, they are substandard. These structures are empty. Even animals cannot be taken into those structures. These structures were built with World Bank funds and they have no single equipment, manpower, planning, or policy. People are dying and we are still having health emergencies in Talata-Mafara and Anka local government areas. Children are dying of cholera.
What was the state of the educational sector you met?
When that government said it was borrowing money, we thought it would be sensible enough to use the money to invest in the educational sector. But, it did not. Right now, we do not have a functioning educational system. What will amaze you is the idea that the former administration spent three years without paying the registration fees for the West African Senior School Certificate Examination and the National Examination Council exams of pupils. That means every young person in Zamfara State who graduated from secondary school in the past three years has gone three years behind their counterparts in Imo or Sokoto states. There is a lot of work for us to do to meet up with other states. Nothing at all was done.
In infrastructure, one would think the former government invested in a development pattern that would improve the system, but nothing was done at all. All the borrowed money was squandered. There are no roads, no access to clean water, no energy, nothing. Matawalle's government spent more than N15bn erecting structures. Three years ago, they awarded a fresh contract for building the Government House. At one point, it was N4bn. Later that year, that same contract was increased by N400m. The next year, the government awarded another contract for building the governor's office for N1.8bn. If you go to Zamfara, there is no functioning governor's office. We are the ones trying to rehabilitate it at the moment. Where then is the residence Matawalle said he built with over N2bn? We have people dying of hunger, malnutrition, illiteracy, and insecurity. Would you believe that in the Government House, Matawalle bought massage chairs for N50m each?
Are you saying the former governor built no infrastructure till he left office?
There is no five-kilometre road built in four years. Billions of Zamfara State's money was spent doing nothing. From the inception of the contributory pension scheme, the Zamfara State Government never contributed to it for one day.
The legacy that the past governor left is that he bought Hilux vehicles and dashed them to bandits. We have evidence. He granted asylum at the Government House to bandits. Even in the barbaric era, there has never been a time when an emir or a king granted asylum to somebody who killed other people without hesitation, kidnapped them for ransom and raped their girls. Are these people to sit on the tables with?
When Matawalle came to office, the Federal Government bought some vehicles and gave them to the state. Most of them were bulletproof tankers. When we came into the office, we met them with flat tyres. This means they were not serviced at all. But, all these were provided for and removed from the state purse. It is in our government that we have said we would pay the police and army their earned allowances and service their vehicles so we would be able to protect our people. That was what we met. That is Zamfara State as we speak.
Why blame past administrations instead of focusing on what your government can achieve?
This is a great question. I get this a lot from people who tell us to just focus and look into the future. Where do we focus on if there is no accountability? No government exists without accountability. No government is worthy of respect and following by its people if there is no accountability. There are no policies that align with international standards. How will the state move forward? As I speak, Zamfara State does not have any development plan.
We are the ones trying to put it in place trying to make sure that this state has direction. For 20 years, they had no direction. The civil service has been decimated. For years, there has been no capacity-building programme set by the state for the civil servant. How do you expect someone to work for you efficiently if you do not train them and enhance their way of thinking?
Recently, the governor cried out that there was a move with the FG to negotiate with bandits. Why did you think that was happening? Now, someone who did not pay the school fees of up to 40,000 young people wants to come and negotiate with bandits. How can someone who granted asylum to bandits be a Minister of Defence? He was distributing Hilux vans to bandits but could not invest in mass transit for the people of his state.
The first step in trying to rectify a problem is realizing that there is a problem and many Nigerians do not hear about this. Most of these politicians would leave Zamfara and go to the FCT, claiming they represent Zamfara. They are not our representatives. They are the worst among us. We have farmlands that no one can go to for harvest. There has been a lot of negligence and lack of foresight. Before we think of the future, we must first address the past.
What do you make of the insecurity crisis right now in Zamfara?
We met a system where bandits were the kings. The government had to go to them to negotiate and dialogue. The same bandits are children who were neglected by the government. As they have taken to arms, they are now being visited regularly by the government. That is why we need to keep hammering on this. We can change the narratives but we must hold Matawalle's government into account. We have to keep hitting on the people who killed Zamfara and are still extorting from Zamfara people.
Matawalle was made minister simply because he is from Zamfara. He is occupying our slot. That slot should have been given to someone capable, one who believes in the right of people to live in peace and harmony. It could have been given to someone who respects the Constitution's stance on the protection of lives and resources of citizens.
As a young person, when I look at this, I don't see a future. It is not a matter of trying to blame anybody. We are doing what we can do but we need to paint the right picture of these characters. When you see them shining, claiming they are representing us, you might be deceived. As it is now, Zamfara people have chased them out of the state.
What has Governor Dauda Lawal done in these past months he has been in office to change the narrative?
When he came in, he realised there were bloated ministries and MDAs in the state that did the same functions. The first thing he initiated was restructuring the system. The 28 ministries were reduced to just 16. There were over 30 directorates but they were reduced to just four. There were many agencies that he merged as well.
As for insecurity, today or tomorrow, anyone can be killed in Zamfara. It is a sad reality, and we are not happy. The governor, through the help of the state Assembly, signed a security trust fund bill. Security is our priority. The biggest issue is we do not have enough resources to cater to the security needs of the state. We need the Federal Government's help.