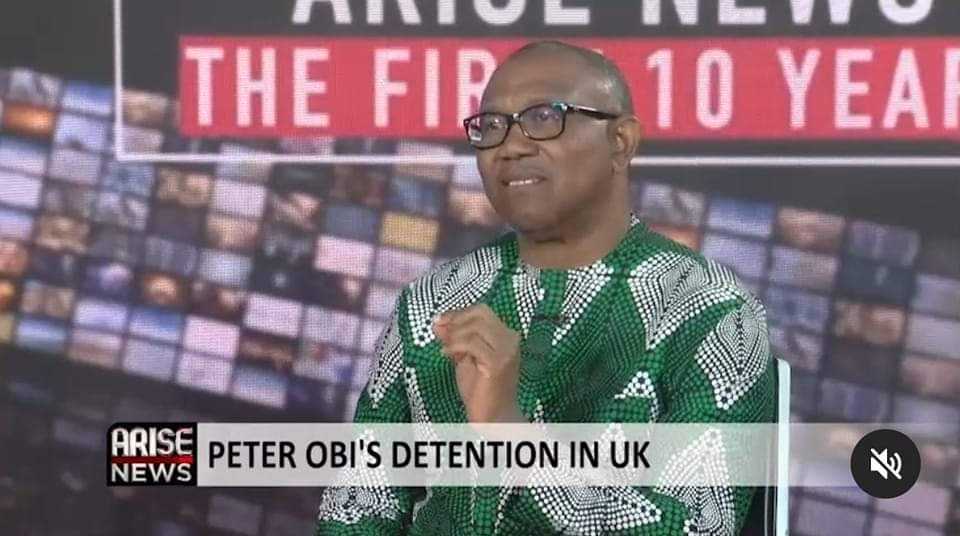 I Was Never Arrested, Or Detained By UK Immigrations- Peter Obi Clears Airs On UK Identity Duplication
I was stopped for a routine immigration check in the UK because it appears that my identity was duplicated by someone. I was NEVER arrested. I was treated with due respect and walked through the VIP process. Everything lasted less than 20.
Let's assume i even begged Bishop to tell his congregation to vote for me so as to save Nigeria, is it not better than telling my followers to snatch it, steal it, and run away with it.
We went into the election with the strong faith in the law signed by Buhari.We spent nearly a billion Naira for the election. Buhari would've just appointed his successor and invested the money in other sectors of the Economy instead of this shamble.
"my minister left Nigeria to Washington DC to announce that I committed treason while I'm in Onitsha. This is the rascality we are talking about. Waste of public funds"
PETER OBI.