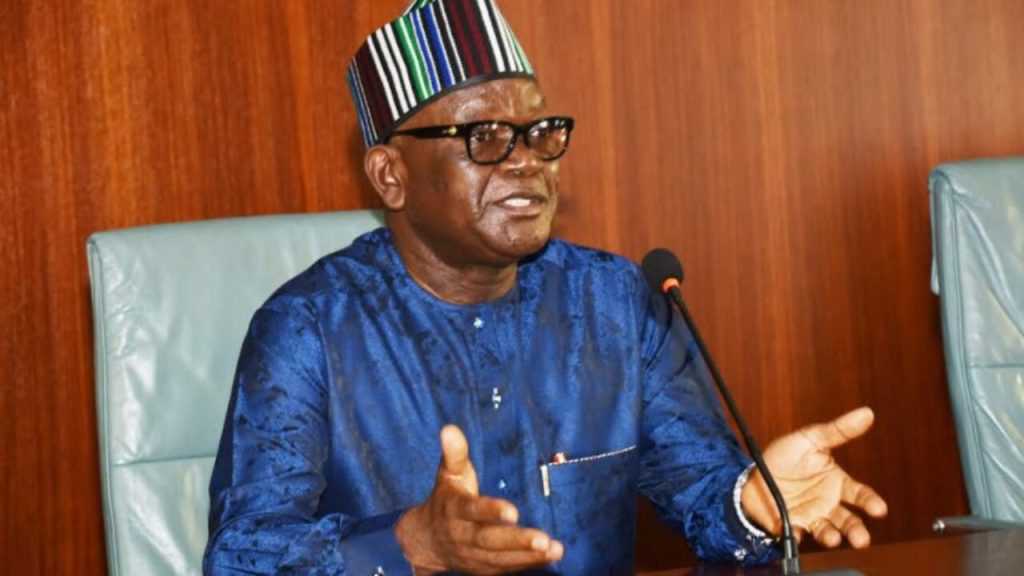 I Will Be A Freelance Journalist Or Return To Farm After May 29th- Samuel Ortom
Benue State Governor Samuel Ortom has said he may become a freelance journalist or return to farming after leaving office on May 29.
Ortom also said that even though he knew money was given to the people of Benue to ensure he lost his senatorial election, he had accepted it as the will of God. The Governor, who spoke while addressing Benue State people, said though he had forgiven the outgoing president, he should stay in Nigeria to work with the incoming administration to lift Nigeria and bring succour to the people.
"I know how much that was given to Benue state to ensure that I lose the election; fine and good. God has permitted it and I have accepted it and I have accepted to move on.
"I have also accepted that if another person comes, I should support that person. If they need my support, I will always be there and if they don't need it, I will go back to my farm and my business and I can even be a freelance journalist. "According to Ortom, President Muhammadu Buhari doesn't need to run to Niger Republic after reducing Nigeria to the bottom in all indices.
The Governor lamented that under Buhari, Benue people experienced hell. President Buhari had while inaugurating the N19.6 billion Nigeria Customs Service Corporate headquarters in Abuja on Tuesday, said he would run to neighboring Niger Republic to seek a safe haven if disturbed or there is trouble after he leaves office on May 29, 2023.
He said, "I try to plan to be as far away from Abuja as possible. I came from an area which is far away from Abuja."
Although, he said he would prefer to stay in his hometown of Daura, Katsina State, Northwest Nigeria, however, "if anybody with force moves, I have good relationship with my neighbours. Niger people will defend me."
But reacting to Buhari's statement, Governor Ortom, said, "He doesn't need to go to Niger, he should stay here with us and all of us should stay here and work with the incoming administration that God will put in place and by the grace of God, we shall move again from bottom to top."
Lamenting the sufferings the Buhari administration had brought upon Nigerians, especially the people of Benue State, Ortom said, "For me, as a born-again Christian, I have forgiven President Muhammadu Buhari. He has taken us from top to bottom but that does not mean we should continue to hold it on him.
"Thank God the constitution provides four years, after four years, you can go in for a second term and then another person will come.
"We hope that the incoming administration will provide succour, will provide security for our people and provide economic development and peace for our people. We have suffered for eight years."