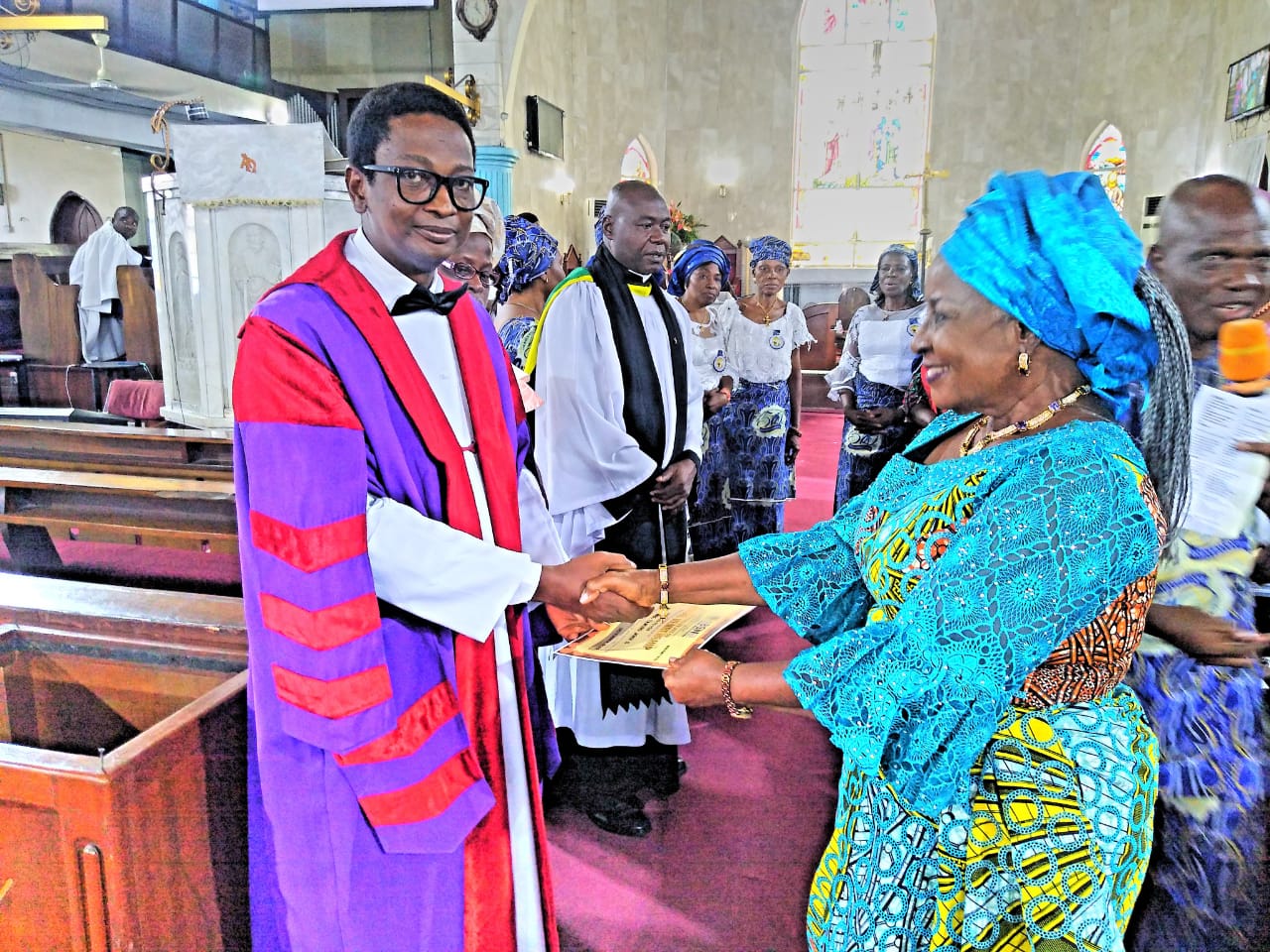 Saint Cyprian's Church A Pace Setter In Executing Bible Society Programs – Elder Ayo-Tamuno
The Saint Cyprian's Anglican Church, Port Harcourt has been described as a pace setter in executing Bible Society of Nigeria programmes and activities.
This assertion was made in Port Harcourt yesterday by the Chairman of the Bible Society of Nigeria, Rivers/Bayelsa Area, Elder Omoni Ayo-Tamuno, BSN-SM during the celebration of the Bible Sunday in the Church.
Elder Ayo-Tamuno said "if 20 per cent of churches in Rivers and Bayelsa States take a cue from the Saint Cyprian's Church, the Society will not find it difficult to carry out its programmes and activities".
He disclosed that Church was the only church in the Area that had a functional grass root structure which has the capacity to compete favourable with some auxiliaries within the Area.
The Chairman also stated the Church had always observed the Annual Bible Week in the month of May with activities covering the week.
Elder Ayo-Tamuno lauded the past and present leadership, as well as, the congregation of the Church for their constant support and said " to the best of my knowledge in Nigeria it is the only Church that has a Chaplain for the Society ".
He than appealed to the other churches in Rivers and Bayelsa States to follow the example of the Church and support the Society to attain its aims and objectives.
The Chairman called on the Church to source for its Bible, especially the Revised Standard for their schools from the Area to meet National target.
He also passionately appealed to individuals who owned schools to purchase their Bibles from the Area Book store.
The Service which was attended by the Wife of a Former Deputy Governor of Rivers State, Dame Christy Toby featured presentation of Special Member Certificates.
Those presented with the Certificates include the Curate of the Church, the Reverend Canon Sunday T. Akuroseokika and wife, the Pastor's Warden, Mr. John Tamuno and wife and the Chairman of the Society Port Harcourt Auxiliary, Sir Emmanuel Ojelabi and wife.
The Reverend Canon Sunday Akuroseokike who spoke on behalf of others thanked the Society for the presentation and pledge to support the Society.
Leader Fubara Hart
Publicity Secretary
BSN
Rivers/Bayelsa Area