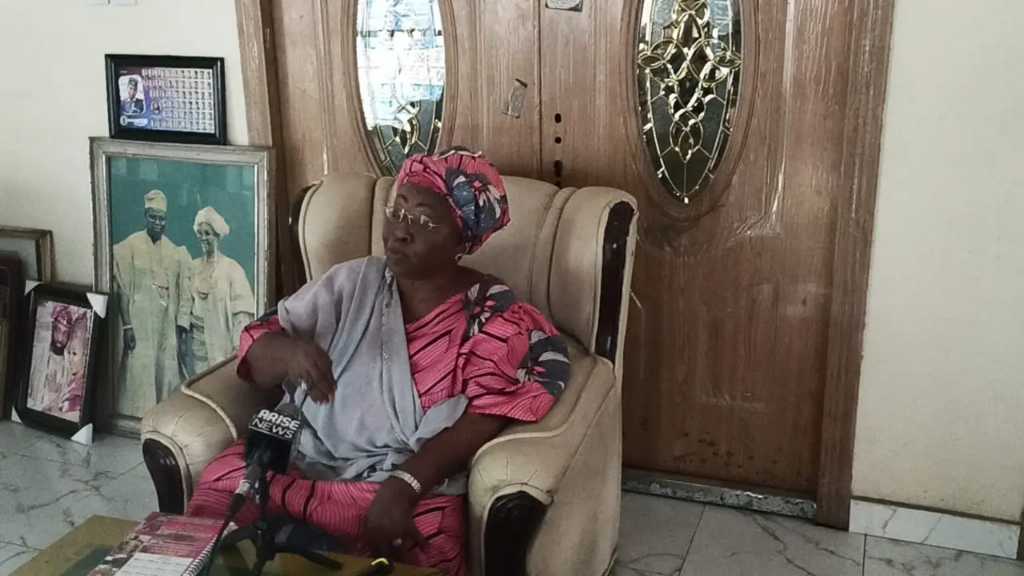 I Will Renounce My Nigerian Citizenship If Tinubu Gets Sworn In- Former Lagos Deputy Gov
A former Deputy Governor of Lagos State, Alhaja Sarinatu Ojikutu, who is also the first female Deputy Governor in Nigeria has said that if anything should happen to her Tinubu and his supporters should be held responsible because she said that Tinubu was asking if she was still alive. She also said that she is currently making plans to renounce her Nigerian citizenship if Tinubu gets sworn in as the president of Nigeria on 29th May, 2023.
According to Sahara Reporters, Alhaji Ojikutu made this known while she was speaking to some journalists in Logos State. She revealed that she has already told her lawyers to start the process to enable her renounce her citizenship if Tinubu is sworn in.
She said, "I have told my lawyers to start processing the renouncement of my Nigerian citizenship if Tinubu becomes president on May 29. I will look for a country where I can be happy, where corruption has not become as endemic as this one. I will also say that if anything happens to me, Tinubu and his cohorts should be held responsible. When I heard that he was asking if I am still alive, I had to cry out."
"Nigeria is in a hopeless situation and when I heard Peter Obi speaking, I heard no choice but to support him. Again, I am one of those who believe that it is time for the Southeast to get the presidency. If we say we want to remain one Nigeria then we have to take equity into consideration. You cannot say that you are one of Nigeria and you are suppressing a particular region. You don't want them to get the presidency shot. If you don't want them as number one, let them go. If you don't want them to go, then give them a chance to be number one," she said.