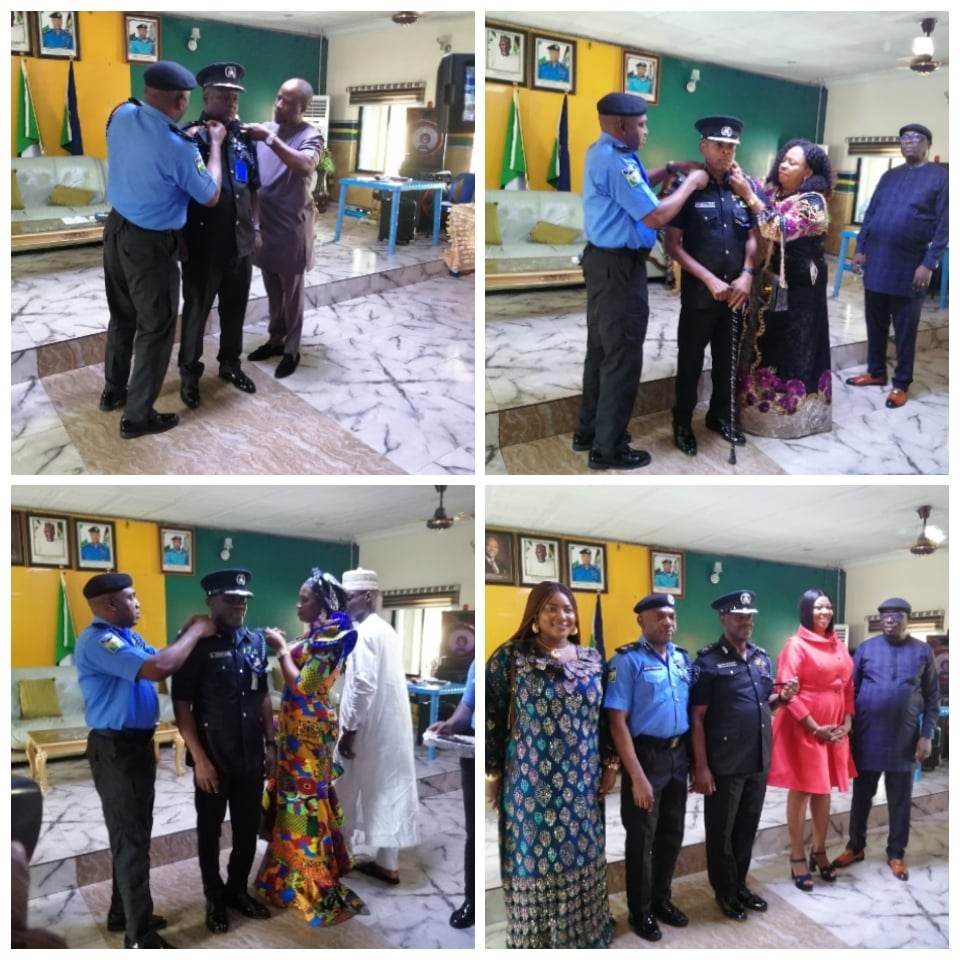 Rivers Police Commissioner Urge14 Newly Promoted Police Officers On The Tenets Of Modern Policing
The commissioner of Police in Rivers state CP Okon Okon Effiong on Wednesday decorated 14 newly promoted senior police officers in Rivers Command with their new ranks.
He asked the newly promoted police officers to use their new ranks to confront the challenges of modern policing to serve the society effectively. while noting that the promotion is a motivation and recognition of hard work as well as their diligence.
The CP also charged  the officers to deliver on the confidence reposed on them while also urging them to ensure that they do not lose relationship with family and friends but should carry them along as expected of  trained  police to members of the public.
Some of the Officers promoted are
DCP Akika Solomon 2. DCP Jephtah S.  3. ACP Monammed Inuma   4. Job Simeon
5. ACP Dakam Phillip 6. ACP Stela Akanwa 7. ACP Chinwe Okadike 8. ACP Emmanuel Nwagbara
9. IACP dris Danladi 10. ACP Ibrahim Yusuf 11. ACP Mohammed Gana  12. ACP Sumday Tunji
13. Ademola Adebayo
Speaking on behalf of the newly promoted officers, the newly decorated Deputy Commissioner of Police, AKIKA SOLOMON in his acceptance speech, commended the Inspector General of Police Baba Usman Alkali and the state Commissioner of police Okon Effiong and assured them of  their commitment in ensuring that members of the public feel the impact of their new office.