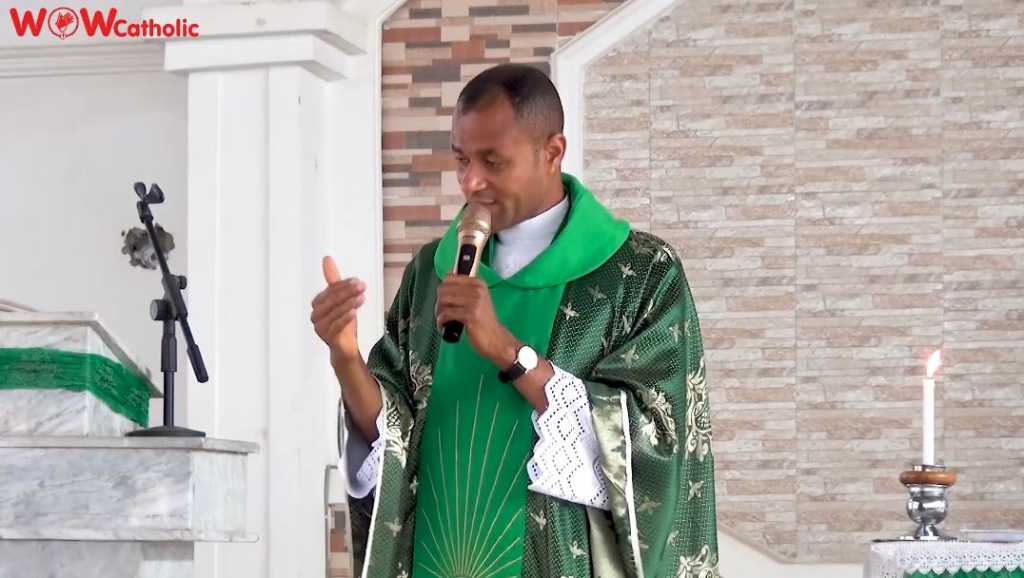 If You Must Do Yahoo, Leave Innocent Nigerians Alone, Target Politicians Who Are Stealing Your Money- Fr Oluoma
Prominent Nigerian Catholic priest, Rev Fr Chinenye Oluoma, has strongly criticized young Nigerians involved in online fraudulent activities, notably yahoo crimes, cautioning them about the potential consequences.
In a recent video shared on his official Facebook page, Fr Oluoma expressed concern over the alarming rise of internet fraudsters who exploit innocent individuals for monetary gain, emphasizing that such actions could lead to unfavorable outcomes.
During a sermon, Fr Oluoma lamented the impact of these cybercriminals on their victims, noting that they unjustly exploit hard-earned money from people. He argued that it would be more justifiable if these fraudsters directed their activities towards corrupt politicians instead.
While acknowledging that some musicians appear to endorse these fraudulent practices through their songs, Fr Oluoma firmly stated that such a lifestyle cannot be justified under any circumstances.
He conveyed, "When one pursues wealth by victimizing others, they are sacrificing ethical values for a fleeting treasure that will ultimately prove worthless in their lives."
Fr Oluoma continued by expressing his confusion at the audacity of thieves who become angered by criticisms from ministers and religious figures. He clarified that "yahoo" involves a group of individuals who manipulate vulnerable targets using technology to defraud them of their assets, often leaving victims in dire financial straits. The priest emphasized the adverse consequences of such actions, including depression, high blood pressure, and heart attacks suffered by victims.
He criticized the notion of romanticizing such criminal behavior and even suggested that those who partake in such activities should avoid getting married or having children, as their offspring might bear the brunt of their actions. Instead of targeting honest individuals, Fr Oluoma encouraged fraudsters to focus on corrupt politicians who embezzle public funds.
In closing, Fr Oluoma advocated for ethical behavior and highlighted the importance of addressing societal issues through lawful means. He urged young Nigerians to pursue legitimate paths to success and cautioned against the pitfalls of fraudulent endeavors.