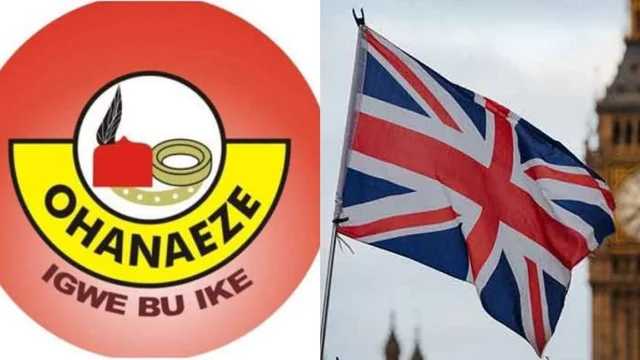 Igbos Tells Ohanaeze To Spell Out British Govt Intending Partnership In South-east Region
British Government set to partner with Ohanaeze Ndigbo Worldwide in developing South-East Region of Nigeria.
British government and Ohanaeze Ndigbo worldwide is all sounding politicians voice to often stop good things coming to the Eastern Nigeria with at any time using long protocols of the government but as long as this New Jerusalem City Project is Global Investments projects for the fulfilment of building south east and South South States into a world class standard infrastructural development planned cities in Africa continent then both Ohanaeze Ndigbo and British government join with United Nations in general are all welcome to Eastern Nigeria to transform and develop our lands into the engine room of Africa continent and ensuring the seaports railway connectivity's roads networks connecting all south east and South South States is fully put in place for our Igbos and South South States citizens worldwide more especially in Lagos state and Abuja Western and Northern Nigeria territories to return back their market's businesses and investments back home said by Hon Vincent Anthony Ubani Global Director General Eastern Nigeria Development New Jerusalem city Project on his reaction of the news of the plans of Ohaneze Ndigbo worldwide and British government set to join forces in the development of Eastern Nigeria by making sure the seaports is open for people in Eastern Nigeria to build our economy in Eastern Nigeria which is all Igbos south east and South South States citizens primary goal as of today
Here are a few reactions:
Whatever partnership we are have with them should be well spelt out. We have to be careful as they can't give you one without having taken 10. Lets know their own interest please ooooooh!