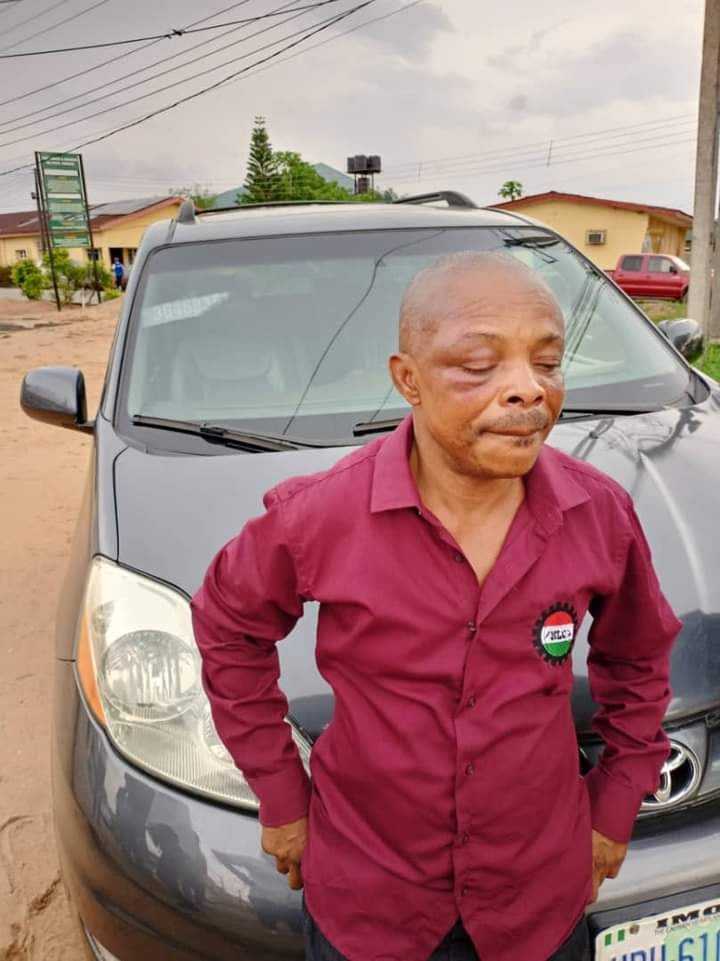 Imo State Police Denies Attack On Joe Ajaero, Says They Provided Protective Custody
On Wednesday, the Imo State Police Command stated that the President of the Nigeria Labour Congress (NLC), Joe Ajaero, is currently under protective custody.
The Command's spokesperson, Okoye Henry, confirmed this in a statement.
Earlier reports indicated that Ajaero was apprehended by heavily armed policemen from the NLC State Council Secretariat in Owerri, the state capital, and taken to an undisclosed location.
In response, Organised Labour has alerted workers to be prepared for immediate nationwide action if the detained President is not released by the end of Wednesday.
Following Ajaero's arrest, both the NLC and the Trade Union Congress (TUC) issued a statement, accusing Imo State Governor, Hope Uzodimma, and the Imo State Commissioner of Police of kidnapping the NLC leader.
However, the Imo State police authorities clarified that Ajaero was placed under protective custody.
"It is pertinent to state that the NLC President was in Owerri as part of arrangements of the Congress to mobilize workers for a mega protest rally in the state," the police said.
"In the course of their planning, it was reported that suggestions arose for the lockdown of some essential facilities particularly the airport which led to some workers and other individuals resisting the picketing process leading to scuffles and heated arguments and an eventual attack on the person of the president by a mob.
"Upon receiving this report, the Imo Police Command swiftly deployed police operatives to the scene where the Officer in Charge exercised his operational discretion by taking the NLC President into protective custody at the State Command Headquarters to ensure the protection of his life and that he was not lynched in the scuffle that followed," police spokesman, Okoye Henry, said in a statement.
"The Commissioner of Police thereafter directed that he should be taken to the Police Medical Services, Owerri, where he would be accorded medical attention as a result of the attack. He has therefore been accorded adequate security cover to proceed on his other legitimate engagements for the day."
The police spokesman also said there is an order from the National Industrial Court in Owerri barring the NLC from holding the intended protest rally in the state.
Specifically, the Commissioner of Police, Mohammed Ahmed Barde, urged all concerned parties to ensure compliance with the court directives so as to avoid jeopardizing the current security arrangements in Owerri and other parts of Imo ahead of the November 11 governorship election in the state.