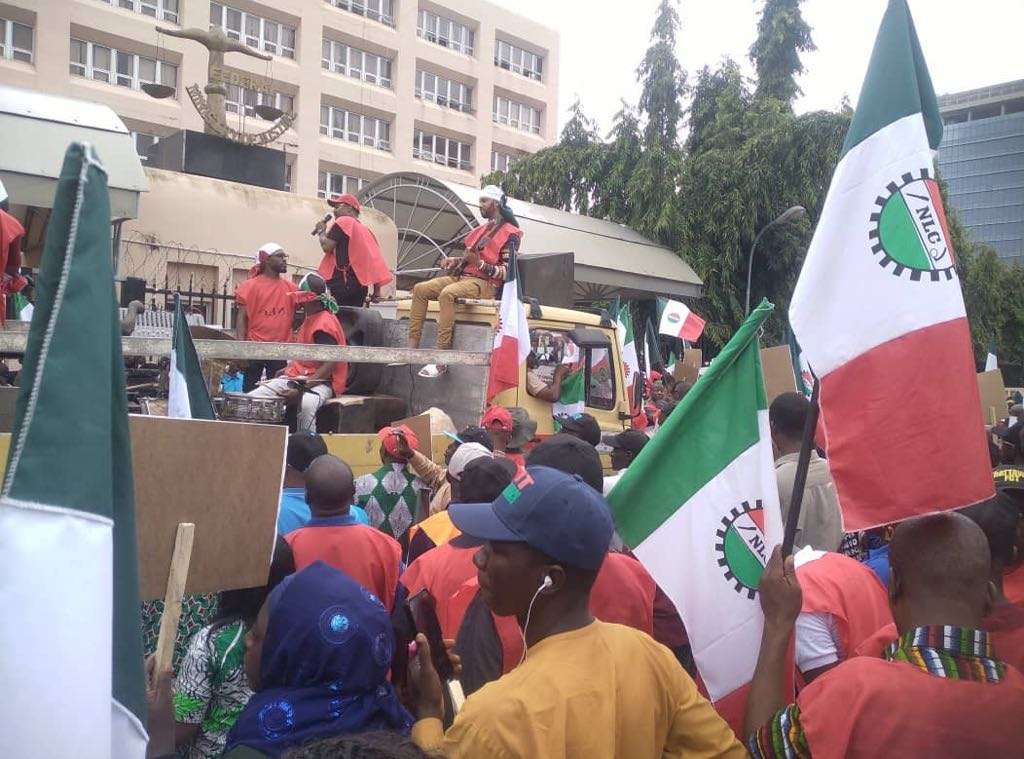 NLC/TUC Gives Dusk Ultimatum To Embark On Nationwide Strike Over Alleged Abduction Of NLC President
The Organised Labour has threatened to embark on an immediate nationwide action if the President of the Nigeria Labour Congress (NLC), Joe Ajaero, is not released by the end of today (Wednesday).
Recall that Ajaero was arrested in Owerri, the capital of Imo State, earlier today during a protest by workers in Imo State over an alleged "serial and habitual abuse and violation" of their rights by the state government, reports Vanguard.
The NLC president was arrested at the NLC State Council Secretariat by some heavily armed policemen in Owerri.
In a joint statement by the NLC and the Trade Union Congress (TUC) shortly after Ajaero's arrest, the Labour unions accused the Governor of Imo State, Hope Uzodimma and the Imo State Commissioner of Police of allegedly abducting the NLC leader.
The Organised Labour said workers cannot be at work while the NLC President "is in the gulag."
The Organised Labour said that Uzodimma must be called to order by President Bola Tinubu "to avert turning the state into – a den of thugs and blood suckers."