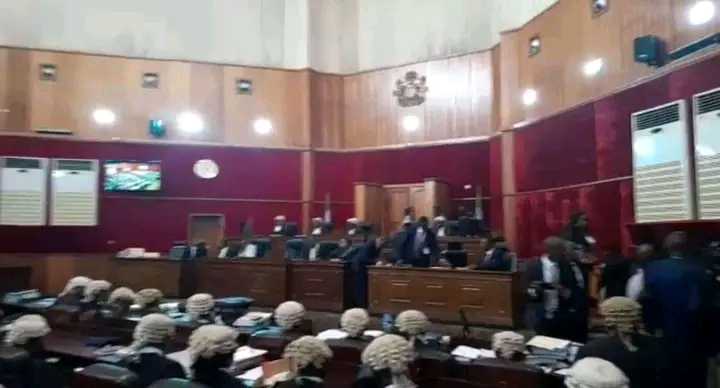 INEC Appears Not Ready To Defend It's Case At Tribunal -LP's Lawyer Lambast Umpire
The lawyer to the Labour Party of Nigeria, Dr Levi Uzoukwu, has said that the Independent National Electoral Commission (INEC) appear not to be ready to defend its case at the Presidential Election Petition Tribunal. The legal guru said this on Monday after the court adjourned its resumed sitting following the absence of INEC's first defence witness.
Addressing newsmen just outside the court, Levi Uzoukwu said his camp has a strong case and are ready to go on with their case, unlike the INEC that has continued to show inconsistencies. "Given the contradictions and inconsistencies and what INEC has done; I'm sure they are not read to defend this case," Uzoukwu asserted. "I stand to be proven wrong, but I would wish that they defend this matter so that the public will see more things of what happened to this election."
While reiterating that Nigeria has never had an election like the February 25th presidential poll, the legal counsel stressed that it is the INEC's choice to either call a witness or witnesses, adding that he and his client the LP, are ready at all times.