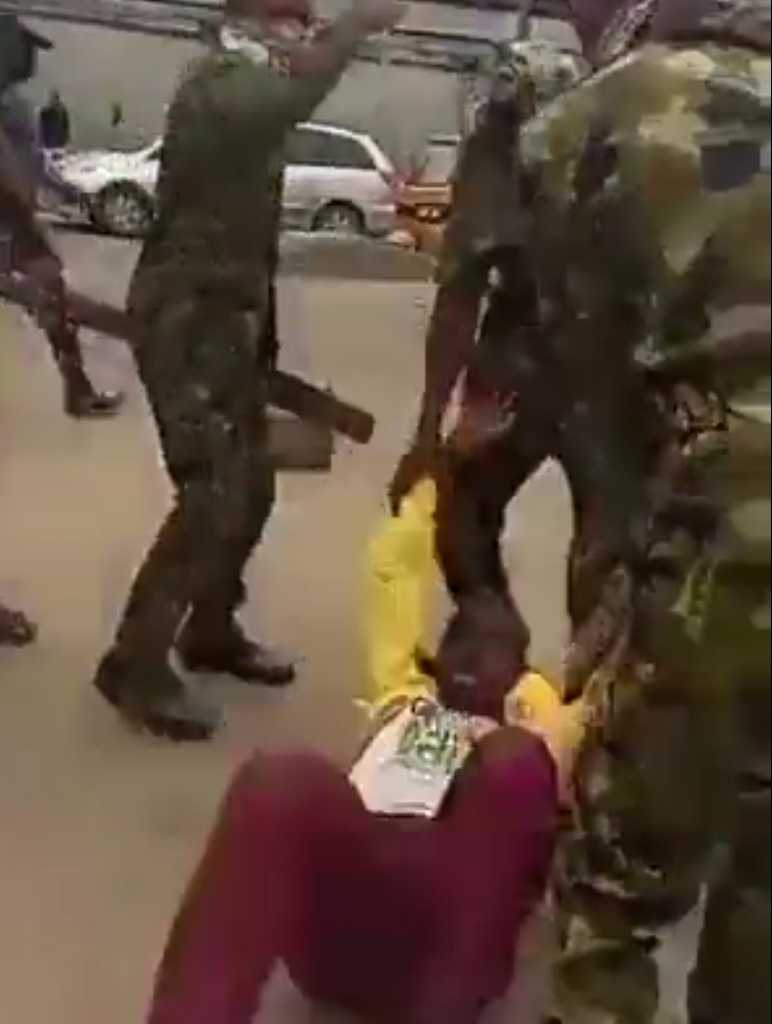 Irate Soldiers Beat LASTMA Officials Blue- Black At Ojota
Irate soldiers, in the early hours on Monday at Ojota area of Lagos State, pounced on one of the Lagos State Traffic Management Authority, LASTMA, officers, beating in to stupor over a yet-to-be determined traffic offence.
The incident, according to an eyewitness, happened at 8a.m., when soldiers numbering eight, got hold of the LASTMA officer and beat him for several minutes In a video that has gone viral, the soldiers were seen beating up the LASTMA officer as he begged profusely to be left alone.
One of attackers was seen battering the officer to the ground as other LASTMA officers fled the scene.
Meanwhile, it was gathered that the action was in retaliation over am incident where LASTMA officers were alleged to have beaten up a soldier in same Ojota area last week. The soldiers on Revenge beating in today's incident, the invading soldiers, armed with guns, descended on the officer with punches and planks before disappearing from the scene.
It was gathered that the victim, in a state of stupor, was immediately rushed to a nearby hospital for treatment.
When Contacted, The General Manager of LASTMA, Mr. Bolaji Oreagba, through the Director Operations, Mr. A. Peter, confirmed the incident
He said: "We have reported the incident to the higher authorities of the army. They are already intervening in the matter. "We will update you in due course. The act is totally condemnable."