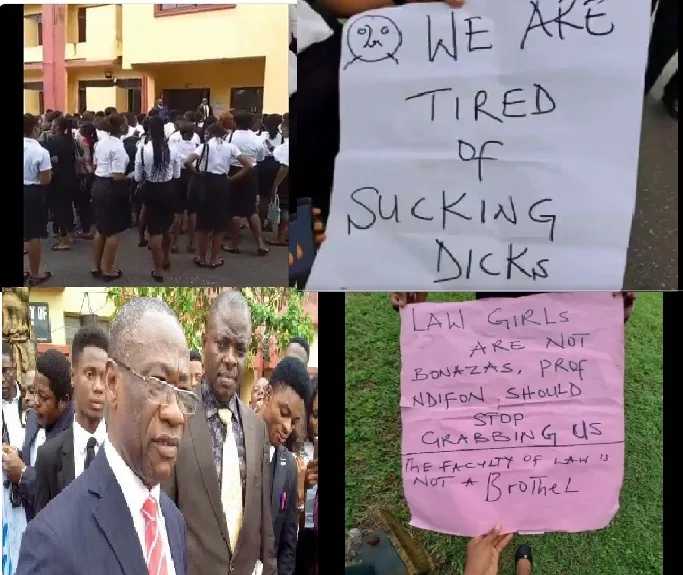 Let Big Bre*st Students Breath, We Are Tired of Sucking D**ks – UNICAL Law Students Protest Against The Dean For S3xual Exploitation
Students of Faculty of Law, University of Calabar, has staged a protest against the Dean of the Faculty of Law of the University, Prof Cyril Ndifon for sexually harassing female law students, especially the big chested ones.
In a viral video shared on twitter, the students are seen chanting solidarity songs against the Dean with various inscriptions such as, "Prof Ndifon must go for our sanity", "Prof Ndifon, Let the girls with big breast breath, stop suffocating us!!", "Law girls are not Bonanzas, Prof Ndifon Should stop grabbing us", "The faculty of Law is not a brothel", " We are tired of sucking d*cks", " Enough of Law School List Manipulation"
.BarristerNG had earlier reported how Prof Ndifon was in 2015 Suspended by the University for rapping a female Law Student, but was reinstated in controversial circumstances by the University.