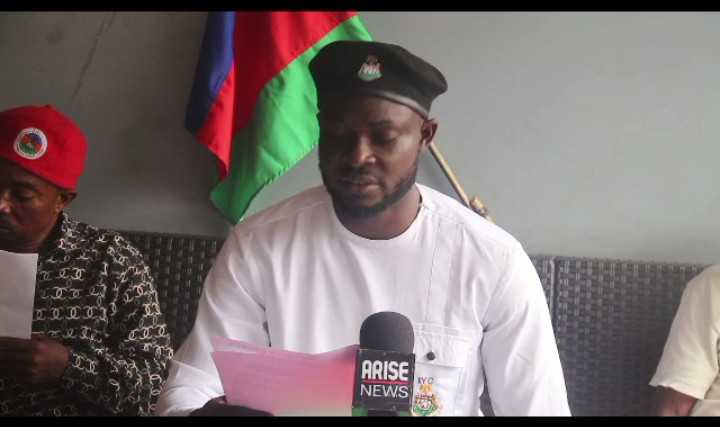 IYC Frowns At Clamour For The Removal of Asari Dokubo Security Led Outfit From Emouha-Kalabari Axis
The Ijaw Youth Congress (IYC) Kalabari Clan Chairman, Comrade Asikitams Edward in a press conference video sighted by EastwestReporters condemned the activities of sea pirates in the water ways, creeks and rivers in Rivers State and its surroundings.
The group also called on the Government of Rivers State led by Sim Fubara and security agencies to wade into the issues in other to curb the ugly menace presently disturbing the peace and economic activities of the people, he continued.
Comrade Asikitams Edward stated that, the group shall take all necessary steps to protect her people if the government fails to act.
He went further to state that, the group also condemned the clamour for the removal of Alhaji Mujahid Asari Dokubo led security outfits from the Emuoha-Kalabari road by the Rivers State Government.
He beckons on all contractors handling projects in Kalabari lands and it's enviros to with immediate alacrity complete such projects within the time frame given.
"Forthwith, no abandonment of any projects in whatever guise will be condole."
All awardees contract in Kalabari lands should ensure strict compliance with the petroleum industry acts and local content laws applicable to the areas of specialization, he concluded.