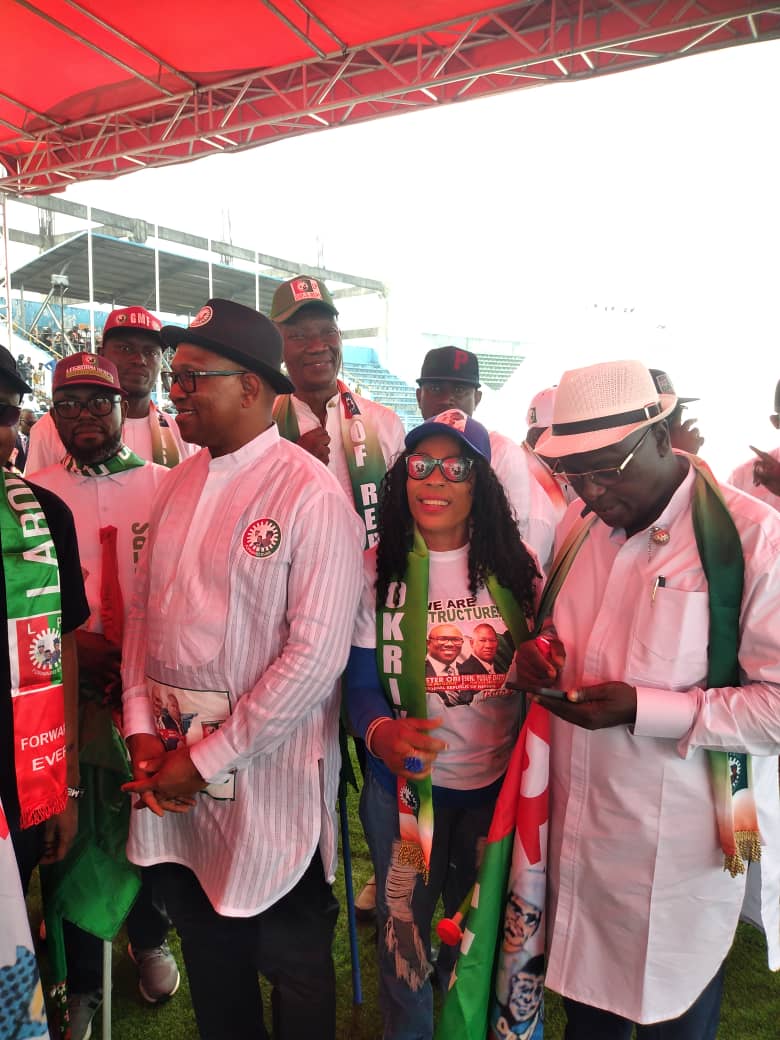 Jubilations As Peter Obi March The Streets Of Port Harcourt
After the rally, Obi decided to march again through the streets of PH. How do I explain the massive out-pouring of emotions of joy and anger? The emotion of joy on remembering that Obi is coming was palpable. The emotion of anger of what bad leadership has turned our country into was also evident.
The marching reminds me of an oriental sage who was asked to explain yoga. Consumed by the immensity of yoga, he said that only through yoga mighty yoga be known. I cannot explain what we witnessed on the streets; you need to be there.
The presidential candidate of the Labour Party Peter Obi has urged his supporters to collect the money offered to them by opposition political parties and still vote for him.
The Labour Party candidate made the call on Thursday at the Labour Party presidential rally in Port Harcourt, Rivers State.
According to Obi, the money belongs to Nigeria but was "stolen" by those in government.
He said: "Let me tell you, that money they are giving you is your money, collect it, eat it and vote for me.
The money that I will give to you is that you will be employed, you will have healthcare, you will get education, I will make society work and you will become rich. I want to build a society where everybody is secure where a child of nobody will be able to become president of this country."
Obi also expressed his intention to unite Nigeria and move it from consumption to production. He urged Nigerians to hold him accountable while promising to revive the country, the same way he had "revived dead companies" in the past.