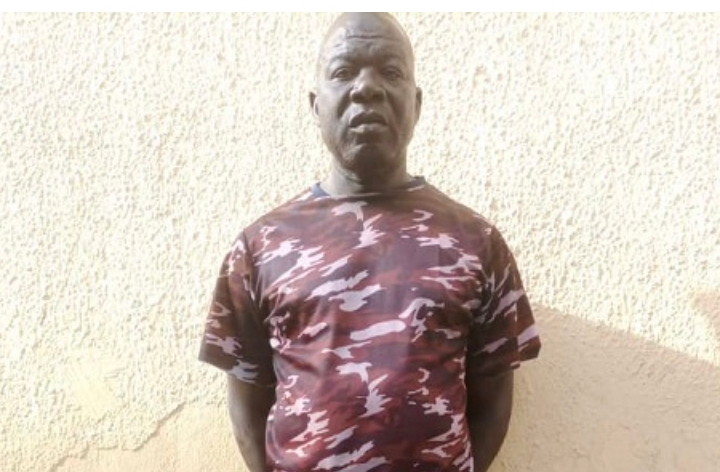 Killer Cop 33 Years In Service Ends In Prison, As Yaba Court Remands Him For Shooting Pregnant Lawyer On Christmas Day
A Chief Magistrate's Court sitting in Yaba Lagos has remanded Drambi Vandi, Assistant Superintendent of Police (ASP), who shot and killed Mrs. Omobolanle Raheem in Lagos on Christmas Day.
Vandi was arraigned in court on Thursday morning. He will be in detention until January 30, 2023, when the Office of the Lagos State Directorate of Public Prosecutions (DPP), would have issue an advice on the case.
In a tweet, Police Public Relations Officer (PPRO) of Lagos Command, Benjamin Hundeyin, said, "Drambi Vandi was, this morning, arraigned in court and has been remanded at the Ikoyi Correctional Centre till January 30, 2023 to give room for DPP advice."Earlier, the Police Service Commission suspended Vandi from the force over the incident.
The commission also directed that final investigation into the matter is concluded to enable the commission take further necessary action.
"The commission , in a letter to the Inspector General of Police (I-G), signed by its acting Chairman, Justice Clara Ogunbiyi, retired has carefully examined the facts of the case."It has granted the approval of the suspension of the officer from duty with immediate effect after observing allegations brought against him," Ikechukwu Ani, spokesman of the commission, said in a statement.
He said the commission has also called for proper training of Police personnel on weapon management.
Raheem was allegedly shot and killed by a Policeman attached to Ajiwe Police Station in Ajah, Lagos State on Christmas Day.