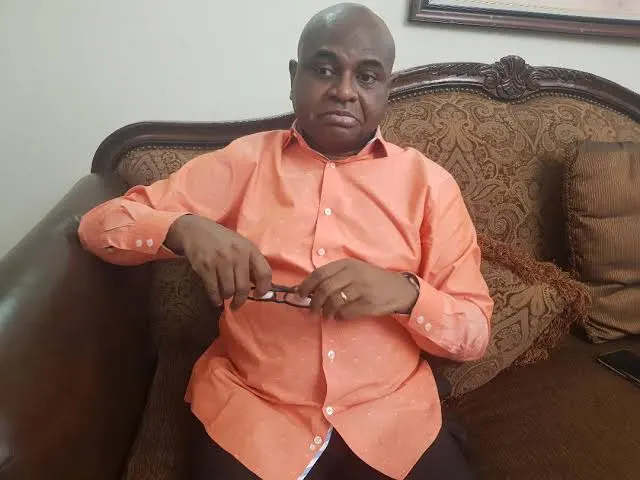 Kingsley Moghalu, Apologizes To Obidients Over Comment On "unlettered and uncultured" People
A former deputy governor of the Central Bank of Nigeria (CBN), Kingsley Moghalu, has apologized for his remark that supporters of Peter Obi criticizing Prof. Wole Soyinka are "unlettered and uncultured" people.
"That unlettered and uncultured people may not fully understand in an age of lazy social media, in which many don't read or think deeply". I want to apologies for the phrase in quotation marks," Moghalu tweeted on Friday
Moghalu on Thursday backed Nobel Laureate, Wole Soyinka, who had criticized Datti Baba-Ahmed, the running mate of Labour Party presidential candidate Peter Obi, for his fascist remark.
Baba-Ahmed said the country has no president-elect despite the Independent National Electoral Commission (INEC) announcing Bola Ahmed Tinubu of the All Progressives Congress (APC) as the winner of the election.
Soyinka, reacting to the LP vice-presidential candidate statement, said Datti's statement in its totality was unbecoming, unacceptable, and dictating to the Supreme Court.
Soyinka's statement earned him criticism from the Obidients movement on social media platforms.
But, in a series of tweets defending Soyinka, Moghalu stated that Soyinka is a principled fighter for Nigeria's justice.
He added that in the age of social media-induced laziness, where many people don't read or engage in critical thought, he noted that the Nobel Laureate is a phenomenon that uncultured and uneducated people might not fully understand.
Moghalu's statement, however, received backlash from a number of Twitter users.
On Friday, he said his statements could be misinterpreted as a harsh judgement on citizens who are hurting from the outcome of the elections, and he noted that was not his intention.
"These voices are not illegitimate simply because we disagree with them or they do not agree either with our political preferences or with whatever manner in which we choose to express our views," Moghalu said.
"This applies across the board to the supporters of all the leading candidates. This is a difficult time for our country, but I hope we can still be civil and measured even as we may disagree."