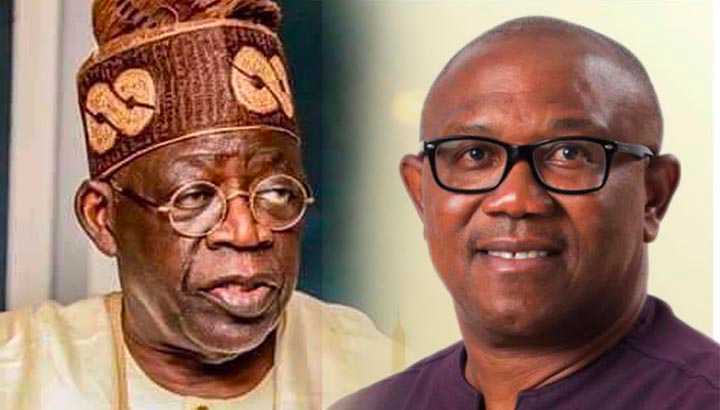 Labour Party Gives Valid Reasons Peter Obi May Never Work With Tinubu Government
In a recent development, the Labour Party has made it clear that their presidential candidate, Peter Obi, will not be tempted to work with President Bola Tinubu's government of national unity.
This stance was revealed by the National Publicity Secretary of LP, Obiora Ifoh, and the National Legal Adviser of LP, Kehinde Edun. The party's decision comes in the wake of a controversy surrounding Peter Obi's academic records at Chicago State University.
Obi's strong belief in the importance of honesty and integrity in leadership has reinforced his refusal to align with any government that lacks these values.
Peter Obi has been vocal about the need to challenge the process of assuming office before moving forward. He believes that the processes through which people come into power are crucial and should not be overlooked.
According to Obi, a leader who falsifies their credentials or age cannot be trusted to make the right decisions or effectively lead the people. In Nigeria's current political climate, numerous leaders have faced allegations of certificate forgery and age falsification. Obi argues that such actions undermine the credibility of leaders and their ability to govern honestly.
During an interview on Arise TV's 'Morning Show,' Peter Obi took a swipe at President Tinubu. He emphasized that leaders who engage in dishonest practices should not be entrusted with the responsibility of governance.
Obi's remarks were seen as a direct criticism of President Tinubu, whose academic qualifications have been a subject of controversy. By publicly expressing his concerns about the integrity of leaders, Obi has made it clear that he cannot work with someone who has been accused of falsifying their credentials.