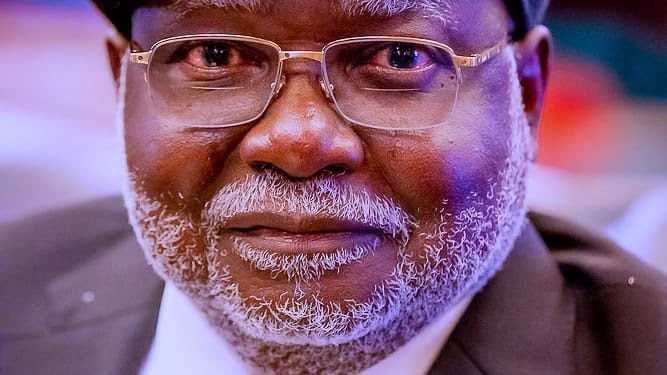 Leave CJN Ariwoola Out Of Your Politics – Supreme Court Warns PDP
The Supreme Court has dissociated the Chief Justice of Nigeria, CJN, Justice Olukayode Ariwoola, from a political statement on the activities of the five governors of the People's Democratic Party (PDP) otherwise known as G-5 Governors.
Also, a prominent Senior Advocate of Nigeria, Barrister Ahmed Raji, called on the CJN to ignore mischief-makers.
The apex court in its first official reaction, said unequivocally that Justice Ariwoola never made any comments to the effect that he was happy that his home state governor, Seyi Makinde, was among the G-5 Governors. A statement by the director of information and press, Supreme Court of Nigeria, Dr Festus Akande, said those crediting the CJN with the comments were just out to score cheap goals with the remarks of Justice Ariwoola at a public function in Port Harcourt .On his part, the senior advocate said the CJN is not biased in any way with his comments.
Raji, the national president of the Oke-Ogun Development Consultative Forum (ODCF), the umbrella body of indigenes of Oke-Ogun area of Oyo state, while reacting to the report in the media, said the CJN remained non-partisan in his actions and utterances.
Justice Ariwoola was in Rivers State to attend the inauguration of some judiciary projects embarked upon by the incumbent governor of the State, Nyesom Wike and made a joke about the governor of his own State, Engr. Seyi Makinde, being a good friend to the host governor because he married from the state.
"I was at the said occasion at Port-Harcourt and there was never a time the Chief Justice of the Federation said anything about being in support of the group of PDP five governors, he only made jokes about how the closeness between the Oyo State governor and governor Wike is strong which he attributed to the fact that governor Wike is the in-law of Seyi Makinde.
"For anybody to think the Chief Justice of the Federation would come down to such level as discussing party issues is ridiculous, i enjoin media organizations to please scrutinize information their reporters bring to them to avoid creating crisis and smear the images of people," he said.