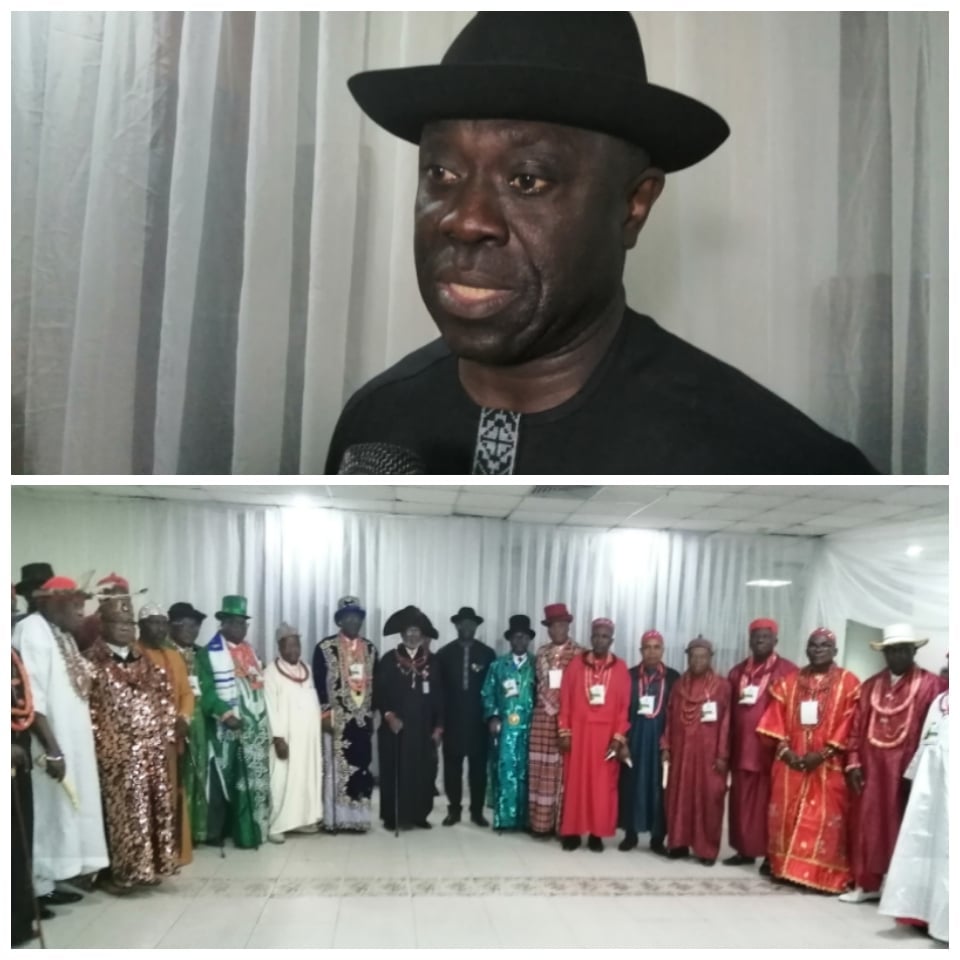 Massive Fraud Uncovered At PAP Amnesty Office: Over 500 Ghost Names On Monthly Payroll Of 65K Stipend
The Presidential Amnesty international says it Uncovered Over 500 fake accounts tied to 15 names collecting 65thousand naira monthly stipend from amnesty program.
The Interim Administrator of presidential Amnesty Program PAP Rtd Maj Gen Barry Tariye Ndiomu stated this at a meeting with Niger Delta Monarchs on peace and security of the region held in port Harcourt
He said the discoveries of this multiple accounts to one or two sources has affected the effectiveness of the program due to the huge funds channeled to single individual thereby preventing other beneficiaries the opportunities of rightly benefiting from the amnesty program
Gen. Tariye Ndiomu also hinted that some scholarship beneficiaries of the program who had undergone through various Amnesty program but abandoned along the way would be reintegrated to go through refreshers course and provided with requisite jobs
He said his administration is working with relevant stakeholders and have engaged Head of services of the federation to employ over 350 graduates of the program who have gone through school and are in the job market
He revealed that plans are in the final stage to ensure that they are employed accordingly and that the program has blocked all the accounts linked to some individuals of the program including staff of the agency
Some of the participants of the program and the paramount ruler of Upkata kingdom in Ahoada LGA Eze Felix Otawaripo Also expressed dissatisfaction with the manner the amnesty program has ran over the past 13 years. He told the Amnesty boss that the major challenges of the program includes Politicization of the program, continuous Pipeline vandalization which the FG is yet to address thereby causing environmental issues for the ruler dwellers who depends on the ecosystem they find themselves for survivals
He also noted that the culture of making it big in the region has eaten deep into some of the youths as such some of the youths who have been trained would not want to fold their sleeves for small jobs but business that could fetch big funds
another participant and a first class Monarch from Delta state suggested that another reasons the amnesty failed is that the chiefs and monarchs of various communities were not carried along as stakeholders noting that most chiefs interact with these ex-agitators and their boys in their domains, using personal funds to offsets some of the security challenges in their region as such requires funds also to keep up with maintaining peace but are also neglected. He urge the Federal government to intervene by compensating also the royal fathers.
another participant urge the federal govt to do away with the corrupt officials in the Amnesty offices who are conniving with some ex-agitators to manipulate the system. He also revealed that the Godfatherisim in Cultism has also made it difficult to deal with some of this notorious cultist as high profile information discussed amongst elders end up in their hands. He revealed that the best way to get rid of lazy people is by tighten loose ends and putting policies in place that would encourage competitions
Correspondent Anita Ogona reports that the high point of the events is the presentation of the symbol of Royalty Sword award to the National Security adviser Babagana Monguno and the interim PAP Administrator Maj. Gen. B.T Ndiomu by the HRM Captain Frank Okurakpo. The paramount Ruler of Okugbe-isoko Kingdom and the executive chairman general Coordinator, Niger Delta Monarchs of Nigeria.
#AO