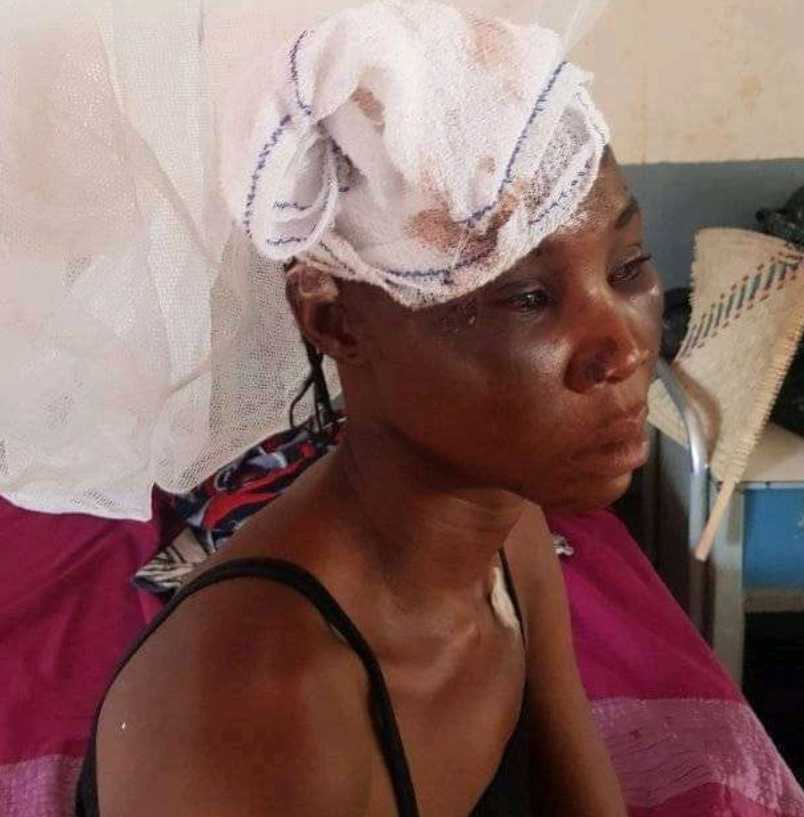 Man Fled Plateau Community After Failed Attempt To Kill His Wife For Money Ritual
A man identified as Mr. Zira, from Bokka community, in Michika Local Government Area of Adamawa State, has been accused of attempting to kill his wife for money ritual.
A Special Assistant to the Adamawa State Governor, Sen Vandi Fintiri, who disclosed this in a Facebook post on Saturday, July 15, 2023, claimed that the man, who is based in Plateau State, lured his wife into a bush in Song LGA of Adamawa and demanded to have sex with her.
The wife refused, insisting that the bush isn't a proper place for them to have sex.
The suspect was alleged to have stabbed her with a knife several times and only stopped when he thought she was dead.
He then covered her with leaves and left with her shoe, mobile phone, and money.
Unknown to him, the mother of two pretended to be dead.
The victim was later rescued by some women who saw her screaming and bleeding and then taken to the General Hospital in Song.
Read his post below:
The woman whose picture is shown below is the wife of one Mr Zira, the mother of his two kids from Bokka community of Michika LGA.
According to one of her aunties, Mr Zira who is a business man in Jos Plateau state, allegedly left Jos two weeks ago and put a call to his wife that she should come and meet him in Song Local Government.
Zira firmly cautioned his wife not tell anyone about her trip. But the woman refused the idea, and informed her aunty about the trip. On reaching to Song LG on Sunday, 9th July 2023, Mr Zira lured her to an outskirt bush and demanded to have séx with her. But the wife insisted that, the bush isn't a proper place for them to have séx.  Mr Zira got provoked and began to stab her with knife. After receiving several stabs from the husband, the wife pretended to be dead.
Mr Zira later covered her with leaves thinking that the woman is dead. He Carried one of her shoes, money and Cellphone. God brought help to her when some women were passing by and they saw her screaming and bleeding. She was taken to the General Hospital Song.
The man's intention was to do money ritual with her. Please pass this information to the appropriate authority till she get justice.
Mr Zira has since fled Song LG and his whereabout is still unknown.