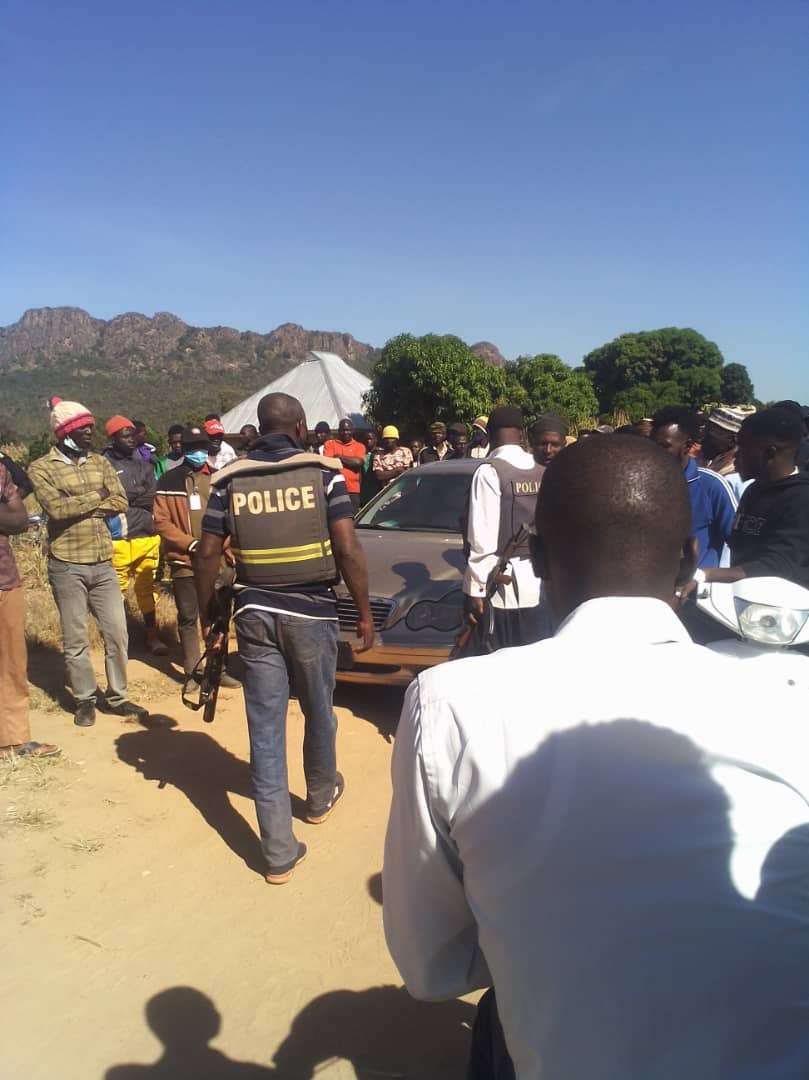 Man Narrates How Rivers Police Officers Planted 'India Hemp' On Him To Extort N80,000
A man identified as Daddy Geoffrey has accused some Police Officers of the Rivers State Police Command of extorting 80,000 naira from him after they planted an 'India hemp' on his body while conducting a search.
Mr Godffrey in a post he tagged the Force Public Relations Officer,CSP Adejobi Olumuyiwa explained that on his way to support a friend's party on Sunday night ( Dj kaydee), He got stopped by men of the @RiversPoliceNG at Obiri-kwere junction (just before entering Ozouba properly.
Godffrey disclosed that the Police searched him the first time and found nothing on him .
He stated that one of the Police Officers kept on insisting he was a yahoo boy after He told the Officer what he(Godffrey) do for a living.
Mr Godffrey revealed that He had to find his ID card in his my bag and showed them.
He said the officers insisted he was lying and they made him to go sit at the fueling station close to their check point and after a while, they spot him with themselves and told him to come for a second search.
Mr Godffrey bored that he went confidently and next thing was them bringing a parcel of weed (he didn't know where it came from but he was confident it wasn't from his bag ) cause they already searched the first time.
He stated that he was insisting that it wasn't his, next thing, he got slapped by the officer and he was handcuffed He explained that he felt so helpless cause he was alone and they made him to pay his driver so he could go.
Mr Godffrey maintained that he don't smoke weed, "I've never held a blunt in my life, I don't even have friends that come to smoke at my place so why would I be carrying weed about? After everything, they said I was going to go to the station and they'll take me to NDLEA. After about 2 hours in handcuff inside their van, they finally agreed for me to pay them 100k but I ended up paying 80k cause that was the only money I could access at that point" he said.
Mr Godffrey said they made him call his accountant (etong). so he could send the balance but the accountant wasn't active at that point. Mr Godffrey said he is ready for drug tests to be conducted on him and see if he smoke or not.
He noted that hos hard earned 80k was collected for something he is sure he didn't do adding that he make a honest living via as a PR, and also an owner of a short-let agency, a small properties business and events.
In his response, Force Spokesperson Prince Adejobi Olumuyiwa said "We will ask the Rivers State command to take it up while I follow up. Good narration, but we will need to hear from the men, too, since none of us here was at the scene. But I can assure you we will critically and professionally look into it, and so justice. Get me on my line, send sms to me".