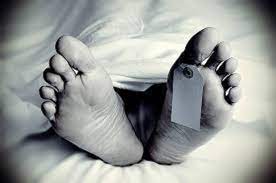 Negative Trends Of Hotels In Rivers State Without Functional CCTV As Man Checks Into Hotel, Found Dead
The Rivers State Police Command has confirmed the death of a man simply identified as Ken in a hotel (namewitheld) in Khana street, D-line Porthacourt on Sunday morning after he booked a room on Saturday night.
The spokesperson for the command, SP Grace Iringe Koko responding to enquiry by our reporter into the incident, said a Staff of the hotel came to make a report about the sudden death of a guest at Olu-Obasanjo Police Division and the DPO with some detectives went to the hotel, where photographs and preliminary Investigation was carried out .
SP Koko said the corpse of the man has been retrieved by the Police while investigation is ongoing.
Meanwhile is not clear if the deceased logged in the hotel with a guest or not.
Speaking on the incident, a human rights advocate, Prince Wiro of Centre for Basic Rights Protection and Accountability Campaign said information available to him suggest that the hotel do not have a functional CCTV camera and properly check in procedure .
Mr Wiro said that is the area he wants the Police to look at.
Mr Wiro noted that his investigation has shown that many hotels and guest houses in Rivers State are not adhering to check in procedures as stipulated by the Rivers State Government sometimes in 2018/2019 during the era when there was a serial killer, killing women in hotels and guest houses.
Mr Wiro said the Rivers State Government through the Ministry of Culture and Tourism should set up a task force to monitor the level of compliance by hotels and guest houses as regards to check-in procedures
Mr Wiro noted that absence of proper check-in procedures in hotels and guest houses makes it difficult for the Police and other relevant security agencies to carry out proper investigation when a crime occurs in such places.