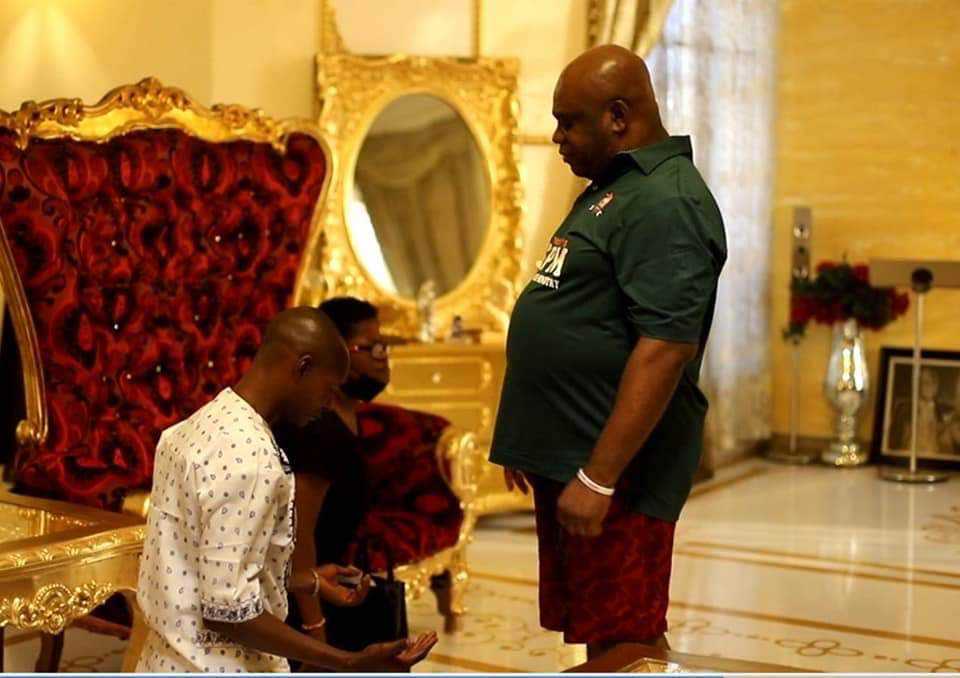 Man Spent 6 Years In Prison For Confronting His Landlord Who Slept With His Wife, 70 Others Rescued By OPM
The founder of Omega Power Ministry, Apostle Chibuzor Gift Chinyere has narrated how he rescued a Nigerian Man who was languishing in prison for confronting his landlord who slept with his wife.
In a post shared by Apostle Chibuzor on Facebook, he said the man spent six years in prison over offence he never committed.
Apostle Chibuzor further revealed that it took the intervention of over 20 professional lawyers for the man to be released.
According to him, "The man in the picture caught the wife sleeping with his landlord. After confronting his landlord, his landlord arrested him.
Because of no money to hire a lawyer, he spent 6 years on awaiting trial." as OPM activated the Bible Principle of  "Matthew 25:36………. I was in prison and you visited Me.
Apostle Chibuzor OPM employed the services of 20 professional lawyers to visit different prisons and release any prisoner that is in prison because they don't have money to hire a lawyer to represent them. And also pay fines for those that don't have money to pay fines for their release. Our success rate is unbelievable."
"And by the grace of GOD, they have successfully released more than 70 prisoners which I will be showing you one by one on this platform. The young man in these picture is one of them.
He has been in prison for more than 6 years and has never appeared in court because no money for lawyer to represent him, then GOD remembered him."
" And the term of professional lawyers released him. Brought him to Apostle Chibuzor house, because he has no house to go to."