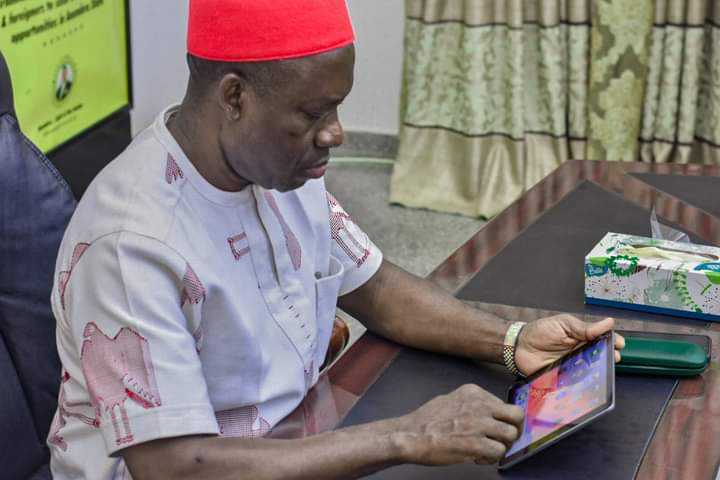 Over 3000 Twitter Users Mock Gov. Soludo For Inviting Headless Mob On Twitter Space To Anambra Meeting
Lots of Twitter users have come down hard on Anambra State governor, Prof Chukwuma Soludo for inviting them to a meeting on Twitter Space.
Prof Chukwuma had taken to his Twitter handle to invite Anambra people to a meeting on Twitter to hold a conversation where the state is headed.
Soludo in the tweet said: "Join me today, Sunday 6th August, 2023 at 6pm on the @AnambraNewMedia Twitter Space. We shall hold very deep conversations on "where we are, and where we are headed" as a State."
But in reaction to the invitation, Twitter users lampooned the governor, saying that he cannot be inviting the same people he called a headless mob to a meeting.
Many other people on Twitter told him to rather write the part two of his letter, which he did before the general elections, where he lampooned the candidate of the Labour Party, LP, Mr. Peter Obi. Of the over 3,000 replies to the governor's tweet, more than 2,000 of them mocked the governor for inviting the same people he had referred to as headless mob to the meeting, while others outrightly told him they won't attend his meeting.
As at the time of filling this report however, the governor was already addressing Anambra indigenes on the way forward on the Twitter Space.
Credits: The Razornews