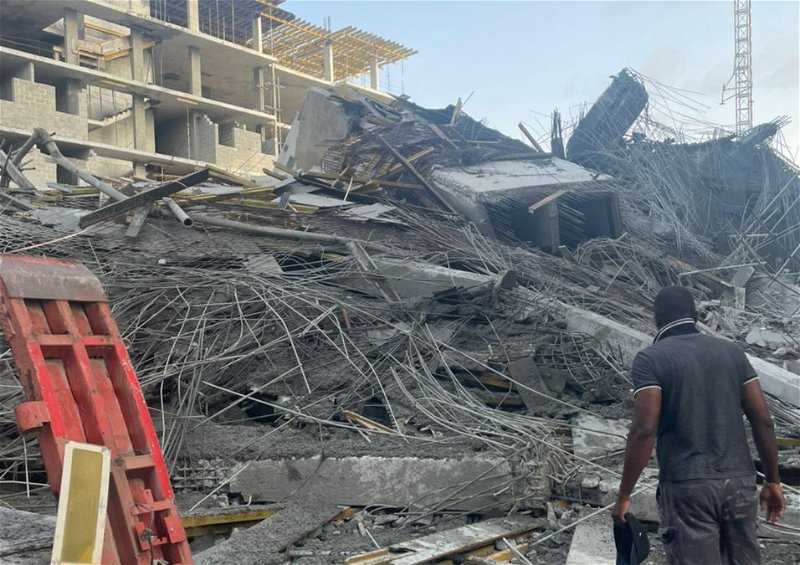 Many Trapped As Building Under Construction Collapses In Banana Island Lagos
A building has collapsed on Banana Island in Lagos, trapping many people inside.
The island, which is one of the most expensive places to live in Africa, is an artificial island off the foreshore of Ikoyi, Lagos. The name of the posh island derives from the curvature of its shape.
The building which collapsed on Wednesday was under construction.
However, the number of people trapped in the rubble could not be ascertained at the time of filing this report.
Mr Ibrahim Farinloye, Acting Coordinator, South-West Zonal Office of the National Emergency Management Agency (NEMA) confirmed the development on Wednesday evening but said he and his team were on their way there.
"We are on our way there so there is no information for now. However, I will give you an update later," he said.
Building collapse is a common occurrence in Lagos, one of the most populated places in Africa.
On November 1, 2021, a 21-storey building on Gerard Road, Ikoyi, Lagos State, collapsed.
According to the coroner's inquest, it was due to negligence by agencies responsible for the supervision of the building project.
This is the story common with many instances of building collapse in Lagos.