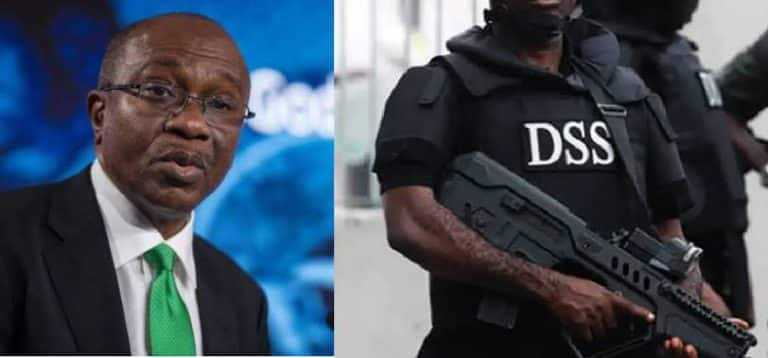 Matters Arising: Former CBN Gov. Emefiele To Be Freed On N50billion Plea Bargain
The embattled former Central Bank Governor, Godwin Emefiele, is set to be released from the detention of the Department of State Services (DSS) after his plea bargain with the President Bola Tinubu's administration has been concluded, SaharaReporters has learnt.
SaharaReporters further gathered that the non-prosecution plea bargain for Emefiele was being premised upon the former governor's willingness to return N50billion which he had corruptly amassed.
SaharaReporters understands that the Minister of Justice and Attorney-General of the Federation (AGF), Lateef Fagbemi, has signed the non-prosecution plea bargain and it is waiting for Tinubu's approval.
SaharaReporters had in August reported that Emefiele faced 20 counts of conspiracy and procurement fraud levelled against him by the Nigerian government. He had on August 17, 2023, been brought to court under tight security.
"The exclusive deal has been finalized awaiting Tinubu's order. Tinubu is expected back in Nigeria this weekend after a medical visit to France. The DSS traced N72billion to a series of accounts which Emefiele had planned to use for his Presidential run. Also, $70million he hid with a couple who specialized in helping him to do round tripping was discovered," a top source revealed to SaharaReporters on Friday.
"The federal investigators have traced ownership of Polaris bank to Emefiele. As well as several other banks he used people to set up," the source revealed further.
SaharaReporters had reported that the couple, Aminu Yaro, and his wife, Saadatu Yaro, were arrested by the DSS since July 12, in connection with investigations into Emefiele's infractions.
Alongside his wife, Yaro, described as the Sarkin Hausawa of Lagos and Chairman of the Council of Chiefs, was arrested at their home in Abuja in the early hours of 12 July. The arrest of the couple had concerned investigations into a case involving Emefiele — which bothered on forex differential fraud.
SaharaReporters had in August reported how the fundamental rights enforcement suit filed against the DSS and the AGF at the High Court of the Federal Capital Territory (FCT) by two brothers of Emefiele was withdrawn.
The court's vacation judge, Justice Emmanuel Okpe, had struck out the suit after the applicants through their lawyer informed the court of their decision to discontinue the case.
SaharaReporters had reported that the suspended CBN governor's siblings – George Emefiele and Okanta Emefiele, had filed separate ex-parte motions at the court seeking order of the court to enforce their fundamental rights.
It had also been reported that the trial of Emefiele was stalled at the High Court of Federal Capital Territory (FCT) following his plan to enter into plea bargaining to get soft-landing.
SaharaReporters had learnt from lawyers involved in the case that Emefiele opted to enter into plea bargaining with the prosecution team.
"The matter is not coming up; they are finding another way to resolve the matter and give him soft-landing," one of the lawyers had said. "They are moving to negotiate plea bargaining."