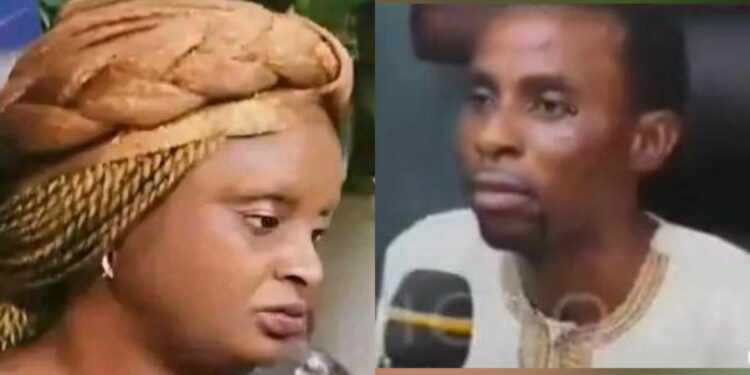 My Husband Can't Perform at All- Woman Whose DNA Test Revealed Her Husband Was Not The Biological Father Of 4 Kids
Oluwatoyin Olarewaju Tella aka Mummy G.O, woman whose DNA test revealed out that her husband was not the biological father of all her four children, has finally broken silence. She revealed the secret behind this while addressing the group of Journalists at Ikire, in Osun State…..
The mother of four reveled she married her husband since 2007, and later discovered that he can't perform on the bed. "Never you blame or curse me for what "DNA test brought out. My husband can't perform at all, and I disclosed this secret by meeting other men outside for us to have children " – Tella Oluwatoyin Olarewaju reveals
She spoke further that, she doesn't want this secret to leak to their church members and the general public that's the reason why she stepped outside to meet other men for sexual intercourse.
She stressed that the family should tell him to look for another woman and sleep with her to confirm what she said.
Let him or his family get him another woman and sleep with her, and confirm what I said", she said….