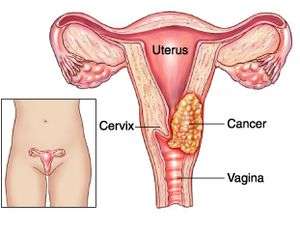 NAFDAC Approves Single Dose Of Gardasil Vaccine For Treatment Against Cervical Cancer
This move is rooted in scientific evidence from immunogenicity trials, efficacy analyses, and observational studies among females.
In a significant step forward for public health, the National Agency for Food and Drug Administration and Control (NAFDAC) has given its approval for the use of the Gardasil vaccine as a single dose in the routine immunization against cervical cancer. This groundbreaking decision comes as a collaborative effort between NAFDAC and the National Primary Health Care Development Agency (NPHCDA).
The announcement was made in a joint statement by both agencies, with Prof. Mojisola Adeyeye, the Director General of NAFDAC, emphasizing that NPHCDA will commence the introduction of the off-label use of the quadrivalent Gardasil vaccine as a single dose schedule into Nigeria's routine immunization program in the last quarter of 2023. This move is rooted in scientific evidence from immunogenicity trials, efficacy analyses, and observational studies among females. It has been shown that a single dose of the HPV vaccine is sufficient to trigger an immune response that provides similar protection against initial and persistent HPV infection as a multi-dose regimen.
The importance of this development cannot be overstated, especially in the context of the World Health Organization's (WHO) statistics, which reported approximately 119,000 new cases and 81,000 deaths from cervical cancer in Africa in 2020, accounting for 22.5% of the global burden. Nigeria, as the most populous country on the continent, faces one of the highest cervical cancer incidence and mortality rates in Africa, with an estimated 15,000 new cases and 10,000 deaths annually. This alarming situation is influenced by several factors, including low awareness, limited screening coverage, restricted access to treatment, and a high prevalence of human papillomavirus (HPV) infection.
Human Papillomavirus (HPV) infection is caused by a DNA virus, and it is the most common viral infection of the reproductive tract, potentially leading to cancer. The decision to deploy the off-label Gardasil vaccine as a single dose schedule is expected to bring numerous benefits, such as reducing the cost and logistical challenges of delivering multiple doses, enhancing the coverage and equity of HPV vaccination, and expediting the elimination of cervical cancer as a public health issue, aligning with the global strategy set forth by WHO in 2020. Gardasil is a vaccine designed to protect against HPV, a sexually transmitted infection that can lead to various cancers, including cervical, vaginal, and vulvar cancers. Advertisements It is recommended for individuals aged 11 to 12 but can be administered as early as 9 years or as late as 26 years, depending on age.
The vaccine is typically given in two or three doses. The efficacy of a single dose of the HPV vaccine against persistent high-risk HPV16/18 infection was found to be impressive, standing at 97.5% at 18 months post-vaccination. This development is highly promising and paves the way for an effective and sustainable intervention to prevent and control cervical cancer not only in Nigeria but also in other African countries.
NAFDAC, in its mission to safeguard public health, has diligently followed its enabling law, the NAFDAC Act CapN1, LFN 2004, and conducted rigorous regulatory evaluations to ensure the safety, quality, and efficacy of the Gardasil vaccine. This achievement marks a milestone in the fight against cervical cancer, offering hope for a brighter, healthier future for countless individuals in Nigeria and beyond.