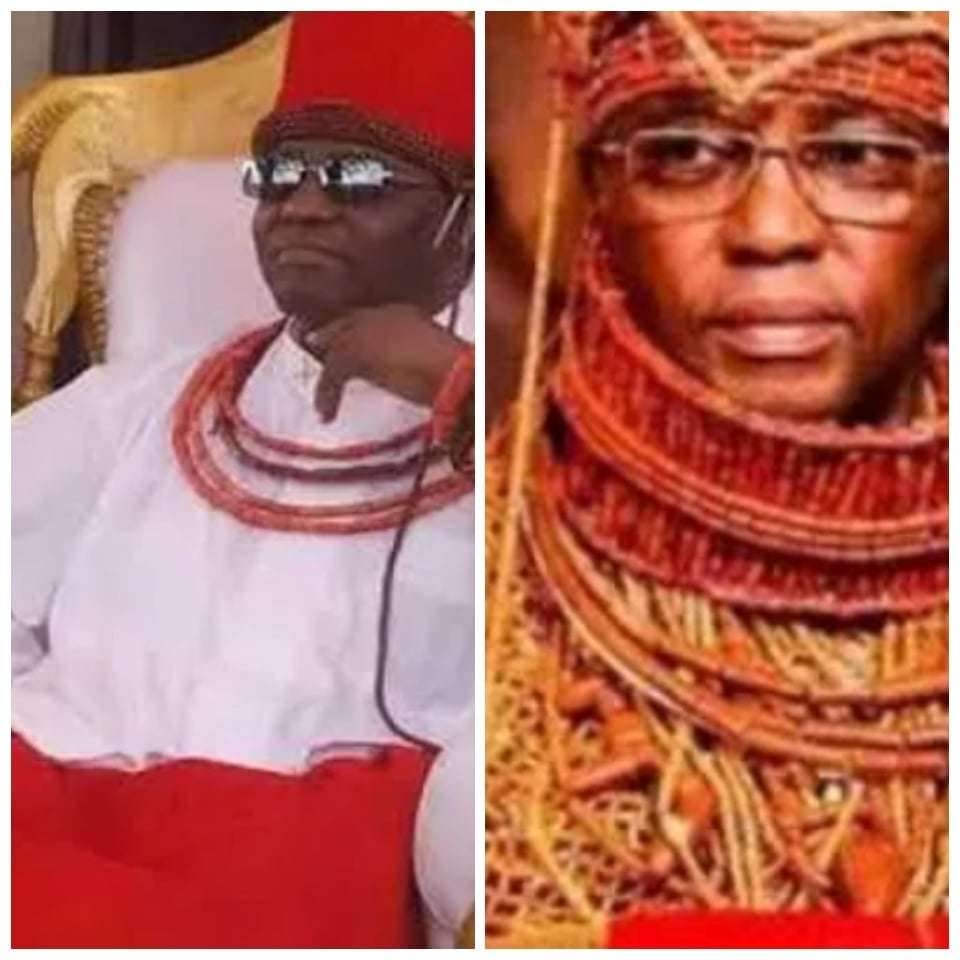 Oba Of Benin Places Curse On Groom And His Groomsmen For Violating Eben Culture
The Oba of Benin, His Royal Majesty, Oba Ewuare II has directed a curse to be placed on a newly married Benin man and his associates who reportedly violated Benin culture by twirling the traditional Eben during his traditional marriage last August.
The palace in a statement said that besides Imasuen, his groom's men were also involved in what it described as an abomination.
we cannot confirm if Imasuen was ignorant of his action or if he has sought reprieve from the Oba's Palace over the use of the Eben.
The statement from the palace signed by Chief S.O. Obamwonyi, the Esere of Benin on behalf of the Oba of Benin following the misuse of the Eben, read thus:
The attention of the Benin Traditional Council has been drawn to a recent traditional marriage ceremony of one Izoduwa Imasuen which took place on 26th August, 2023. It was observed that during the marriage ceremony, Izoduwa Imasuen and his groom's men were twirling the traditional Eben while dancing during the marriage ceremony. The general public should note that this act by Izoduwa Imasuen is an abomination, aberration and a distortion of Benin traditional marriage processes and procedures. The twirling of Eben in Benin customs and tradition is by chieftaincy title holders while paying homage to the Oba of Benin. Twirling of Eben is never a part of marriage ceremony. The Place of the Oba of Benin condemns this act by Izoduwa Imasuen and his groom's men in all ramifications. His Royal Majesty, Oba of Benin has instructed the Ewaise group to place a curse on all those that are undermining and bringing into frivolities and disrepute our highly valued age-long tradition.
The general public especially those that are planning traditional marriages should endeavor to stick to the acceptable customs and tradition, avoid bastardisation and self-imposed curses.
This action of the highly revered Oba of Benin underlines the sense of outrage of those alleged to have committed the infraction on the use of Eben and it is not certain the efforts they may be making to obviate the curse.