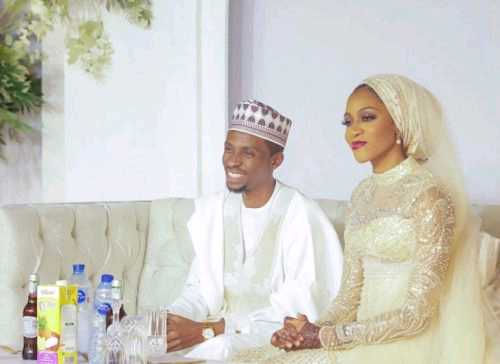 Newest Lawmaker, El-Rufai Eldest Son Bello Takes Second Wife
Former Kaduna Governor Nasir El-Rufai was conspicuously absent when Bello, his eldest son, got married to his second wife, Aisha Habibu Shuaibu, on Saturday. El-Rufai was reported to have jetted out of the country while awaiting security clearance for his confirmation by the Senate.
The Senate last week confirmed 45 out of the 48 ministerial nominees of President Bola Tinubu. But El-Rufai and two other nominees – Stella Okotete (Delta) and Danladi Abubakar (Taraba) – were not confirmed as the senate said they were awaiting security clearance.
The former Governor met with President Bola Tinubu at the presidential villa in Abuja, on Tuesday, after which he flew abroad, with sources saying he was off to Europe, but would be in Egypt first.
Bello, Chairman, House of Representatives Committee on Banking Regulations, had a private Nikah with the daughter of a former Military Administrator for Plateau and Niger States, Col. Habibu Shuaibu, in Abuja on Saturday. Governor Uba Sani of Kaduna, whom Bello served as legislative aide when the Governor was a Senator, stood in as the father of the day.
In Hausa tradition, the Wakili (representative) of the groom's father receives the bride at a wedding, while the waliyyi, representative of the bride's family at a wedding, gives out the bride.
However, this tradition does not stop the parents of the couple from witnessing their children's wedding as Hajia Hadiza Isma El-Rufai was on ground.
Expressing delight over being the father of the day at the wedding, Governor took to his verified X account (formerly known as Twitter) to share some pictures of the ceremony with caption.
"On Saturday, August 12th, 2023, I had the honour of standing in as the father of the groom at the wedding ceremony of my former Senior Legislative Aide, and House of Representatives Member (Kaduna North Fed. Constituency), Hon. Bello El-Rufai and his beautiful wife, Aisha Shuaibu. I wish them a happy married life and I pray that Allah makes theirs among the best. Ameen."